Captured beautifully by Luna Lee Photography, today we're so excited to share with you the first ever "Perfect Palette," wedding which took place this past October up in the North Georgia mountains at Tatum Acres. You guys, to say that Inés and Garrett's wedding day was a beauty, would be a total understatement!
Stems Atlanta whipped up the loveliest florals with a ceremony backdrop that can only be described as jaw-dropping. While our team here at The Perfect Palette worked our magic in the reception space with place settings from The Prissy Plate Company, gorgeous hex lanterns from Decor by the Day, and a stunning cake from Cake Envy.
Every detail fell into place with a special thanks to Ivy Marie Weddings for coordinating. And while rain did pour on this day, you wouldn't really know it at first glance.
That's because no amount of rain could cloud the love that was present on this day. It was a celebration centered on family and friends, with heaps of love and laughter and all the things that really matter.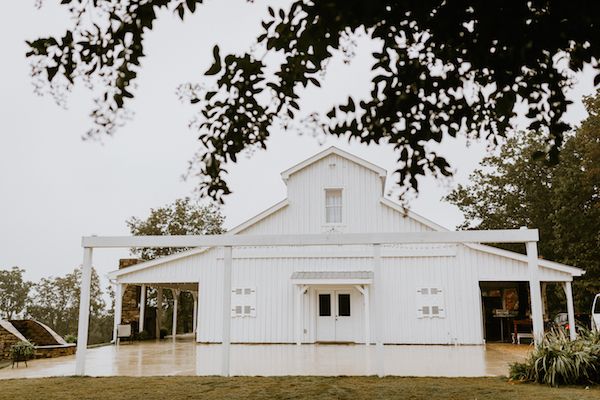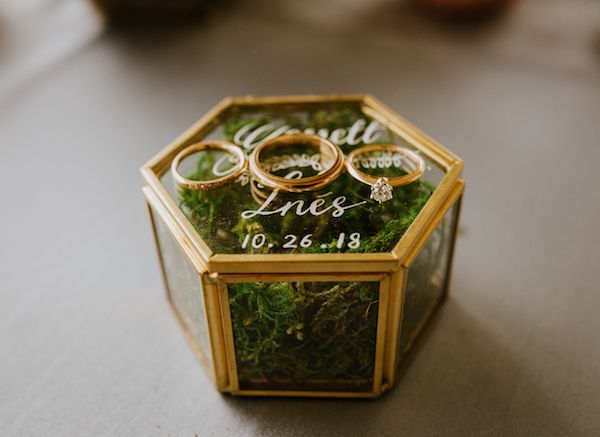 As for the lovebirds who said "I do," on this day? Say hello to Inés and Garrett! Having met during their final year of college in Tallahassee, Florida while attending the FSU Film School, hilariously these two actually have slightly differing accounts about their first time meeting.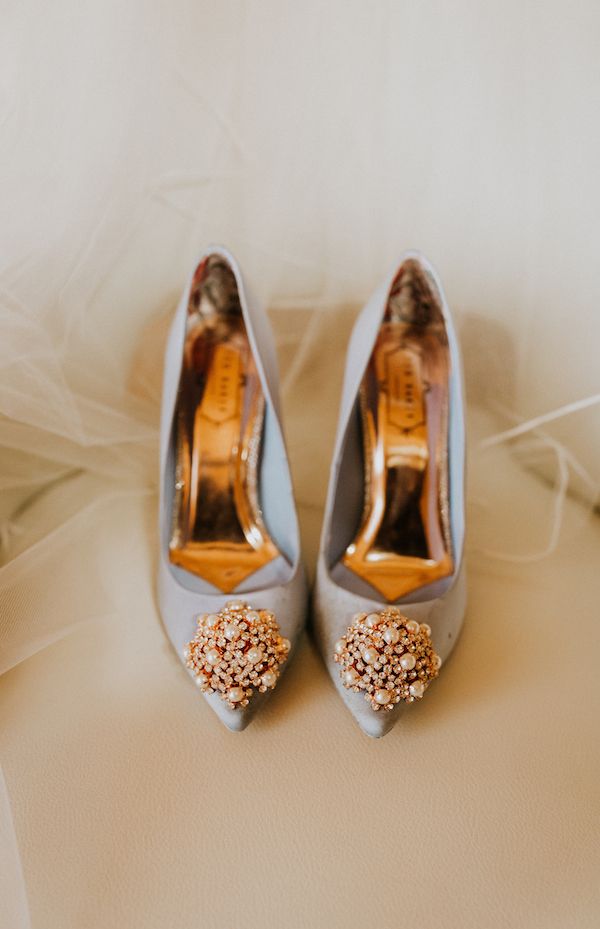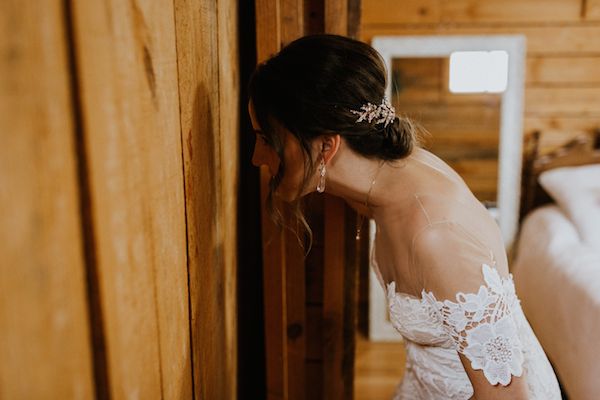 According to Inés, they were introduced to each other one-on-one. Names were exchanged. She remembers thinking, "That's a pretty boy." She could tell he was dressed weird on purpose and she liked that.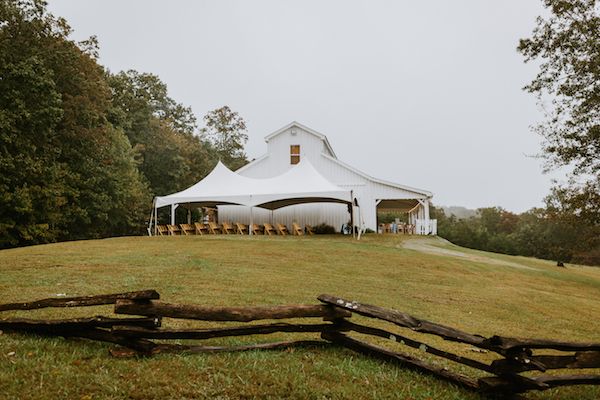 Garrett only remembers meeting everyone as a group and not much beyond that. Shockingly, Garrett doesn't remember meeting Inés. His first memory of Inés came later.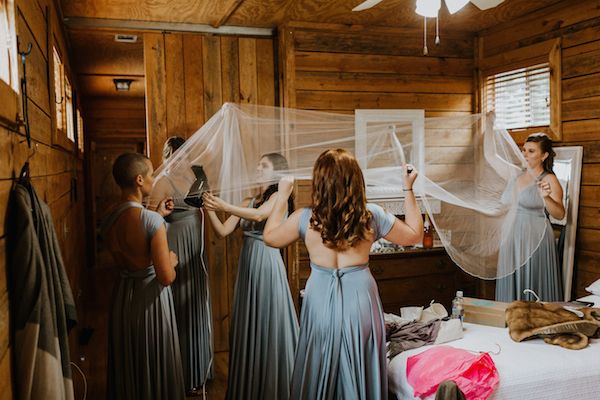 According to Garrett, he was working on the thesis film of a friend, Aubrey Danielson. Inés was the Gaffer and not yet an expert on green screen cinematography. Garrett, with his VFX background, stepped in to assist.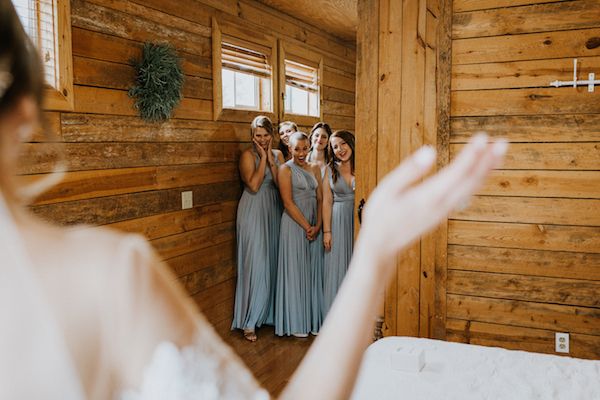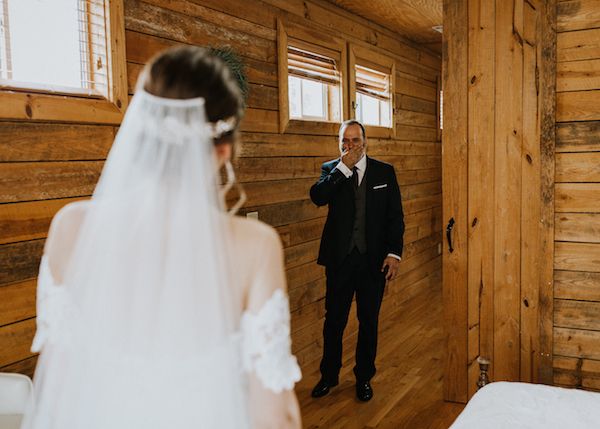 A mutual friend of theirs, Sam Goodwin, was the Key Grip, and they all chatted casually in between setups. Truthfully, Garrett thought Inés was a little stuffy, a little like Hermione. In fact, he had seen Inés lecture a Camera Asst. on how to slate properly, a topic on which she was an expert.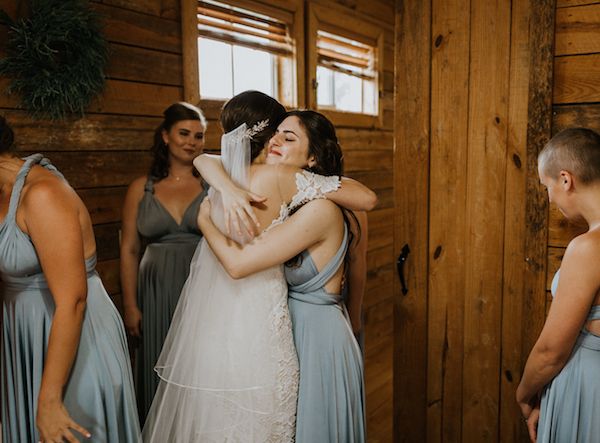 A few weeks later, Garrett lent Inés his motorcycle for a film she was producing. When he dropped it off, she was wearing leather ostrich pants. He remembers being intrigued, saying to himself "This does not compute." A stuffy film student wouldn't wear pants like that. Garrett wanted to learn more.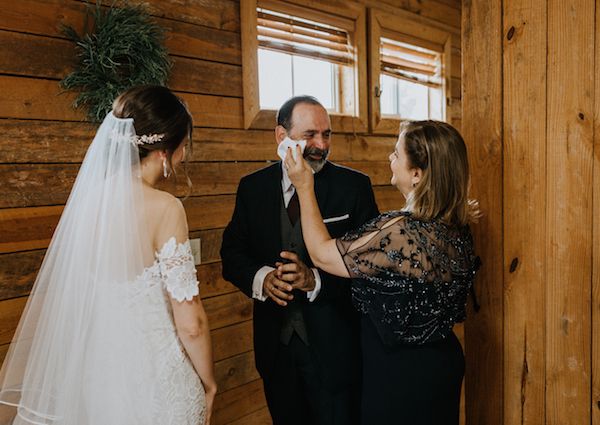 According to Inés, the pants were not actually leather, but snake-print denim. Either way, Garrett developed a new perspective on Inés. That hot summer in Tallahassee built the friendship that was the foundation for their relationship.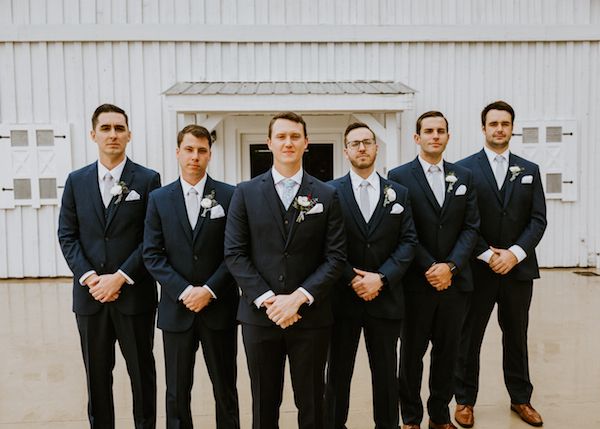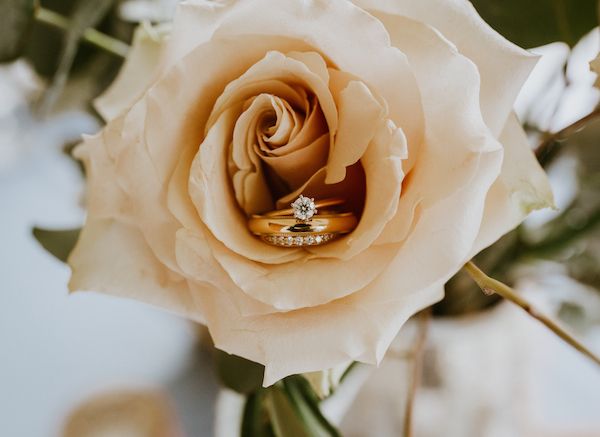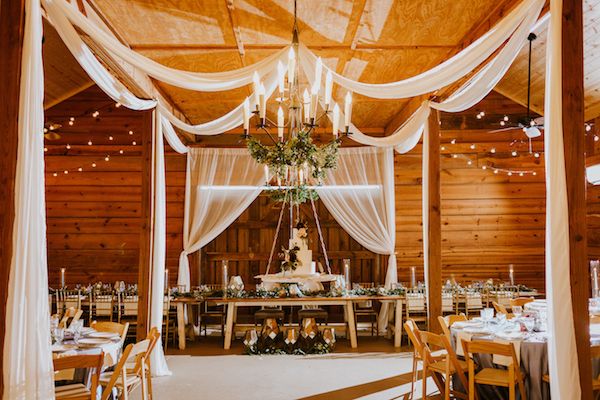 Inés drunkenly invited Garrett to her 21st birthday party, which he politely declined. However, at a thesis film wrap party, Paula Gonzalez came up to Garrett and told him that Inés liked him and that he should go talk to her.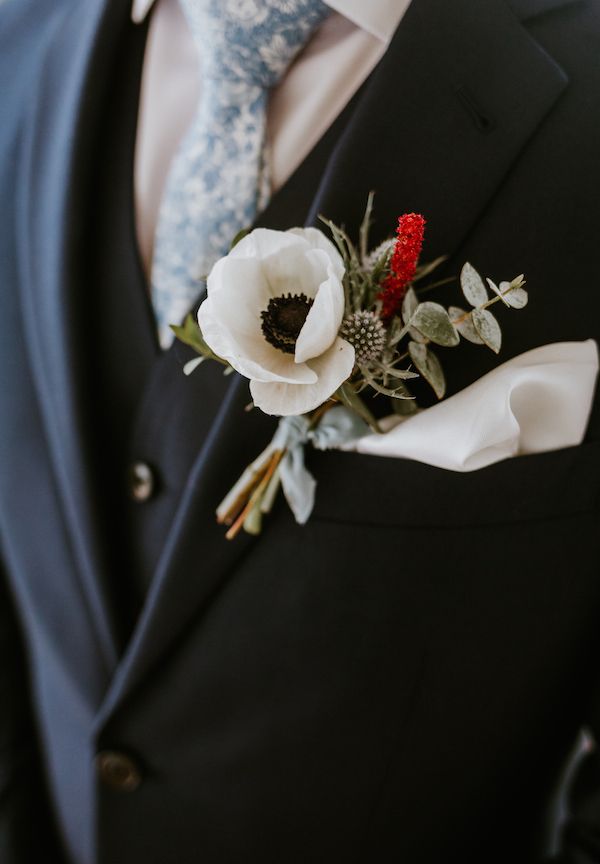 Despite the pressure, they began to talk and hit it off. At the end of summer, when the MFA graduates were being celebrated with a gala attended by famous alumni, Inés drove Garrett home and they had their first kiss.
Their first date came soon after. Inés said he asked her out via text message. Garrett says he did it in person.Whichever it was, the date was set at Waterworks, a local tiki bar. Paralyzed by nervousness, Garrett showed up drunk thanks to some drinks with his friend Warren Williams.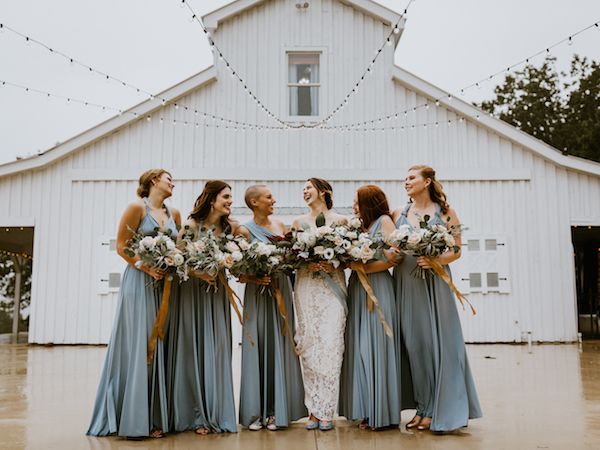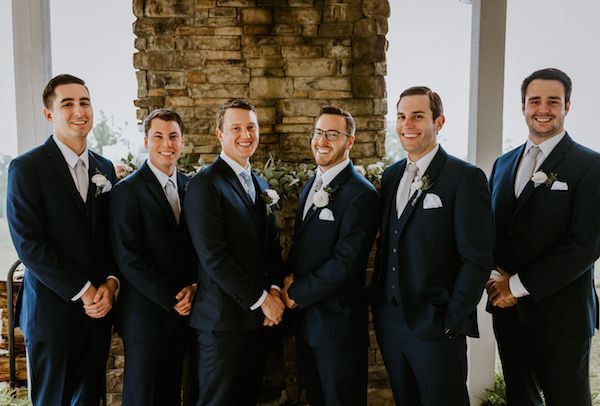 In fact, according to Inés, Garrett would show up drunk for their first 10 dates, a strategy in the dating world with statistically mixed results. Garrett says he was only as inebriated as it was socially acceptable to be. But this didn't turn off Inés – she enjoyed it.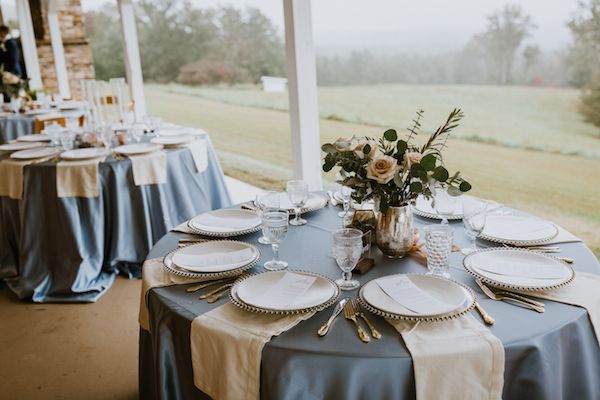 As the summer ended and fall semester began, they were just casually seeing each other, having ice cream dinners at Brusters and reconnecting. Just a month later, on September 14th and stretching into the wee hours of the 15th, they had a 'where are we' conversation.
They decided, matter-of-factly, that they were dating. The very next day, Garret ditched the weird-on-purpose clothes, wore a nice button-down shirt and suggested they cook dinner together. They were officially a couple now.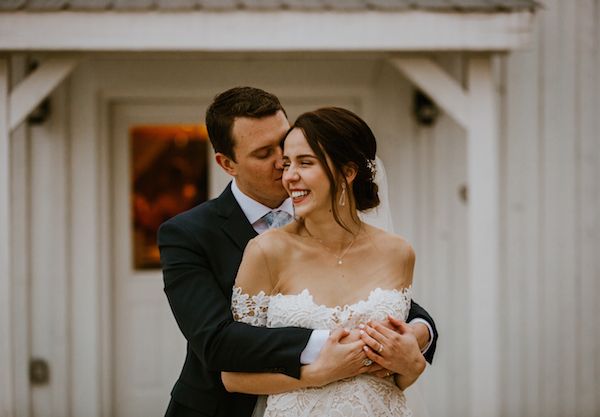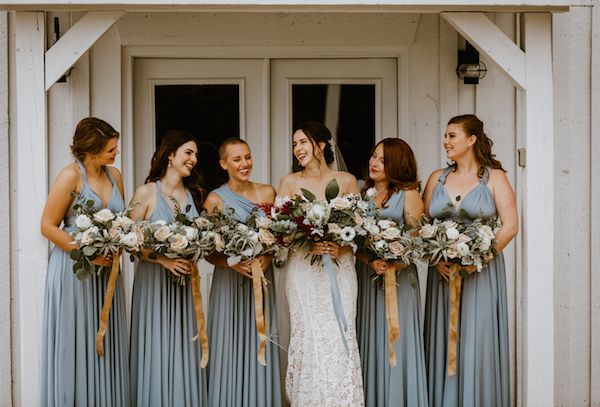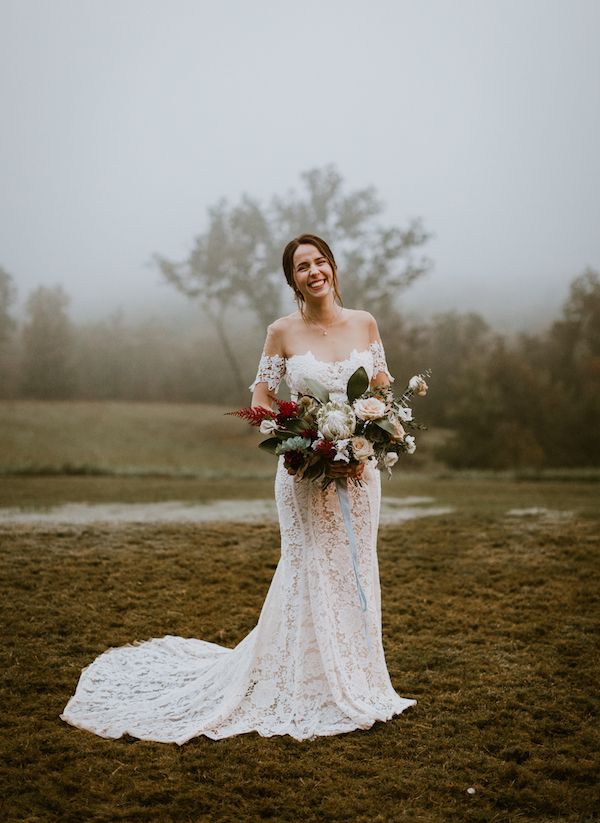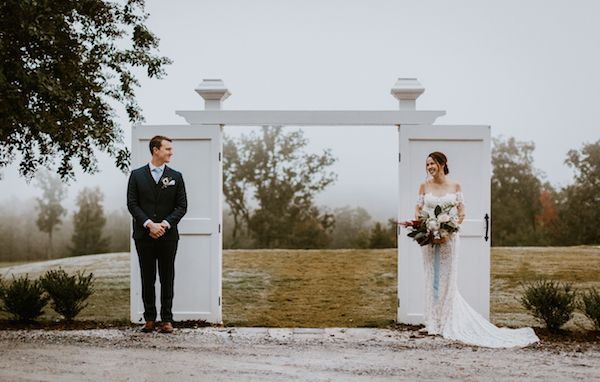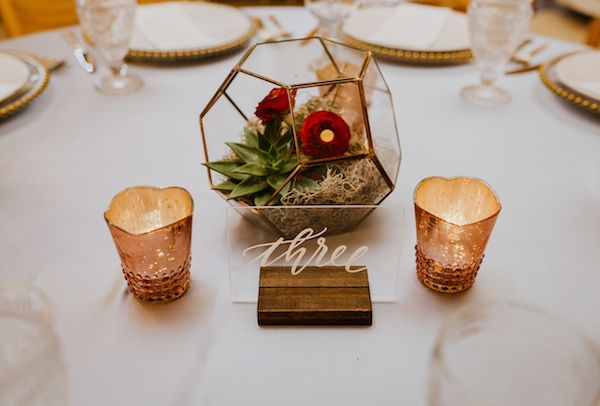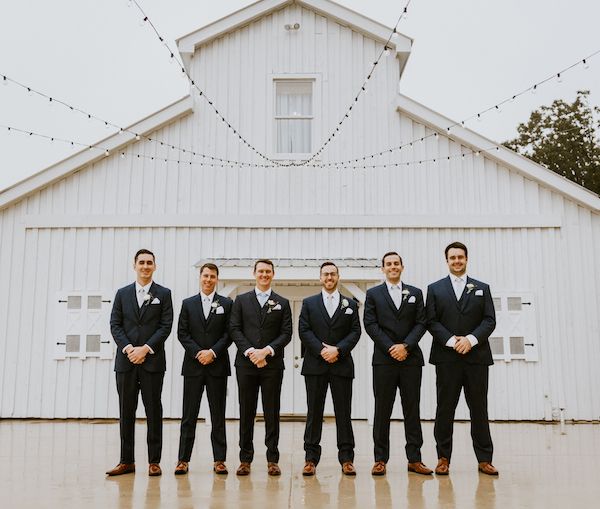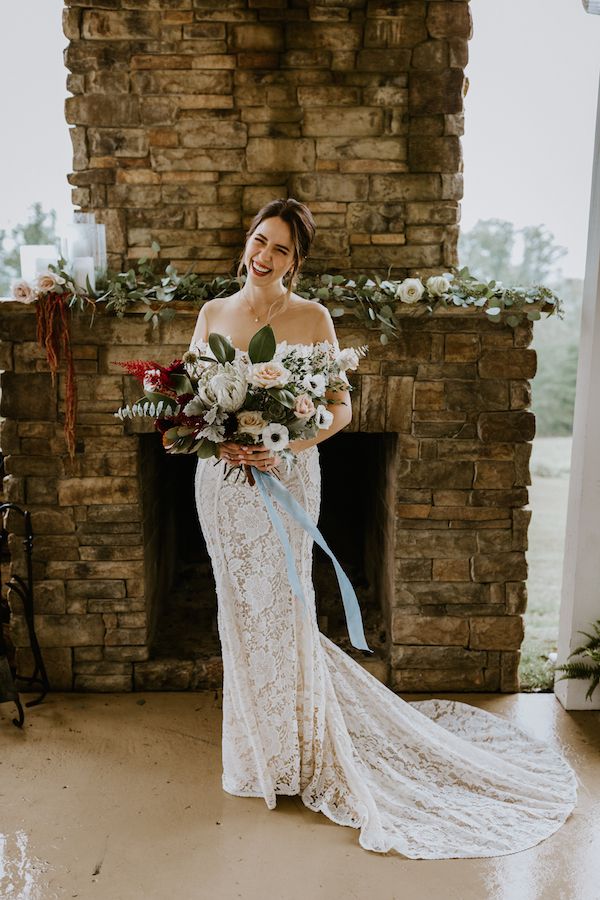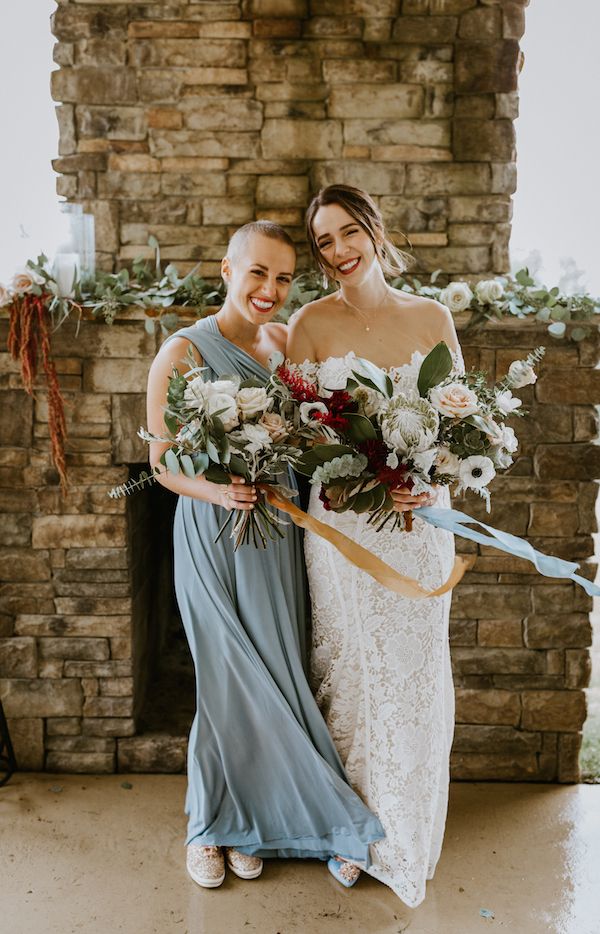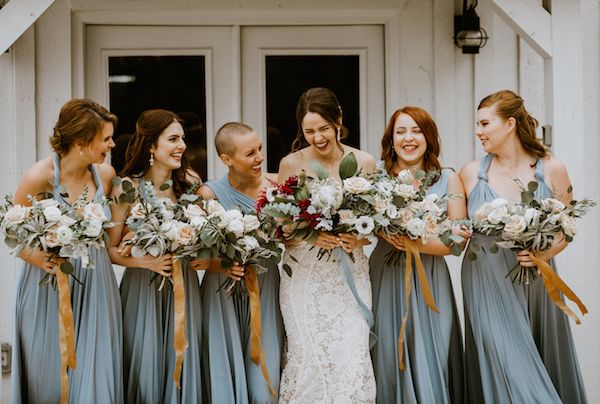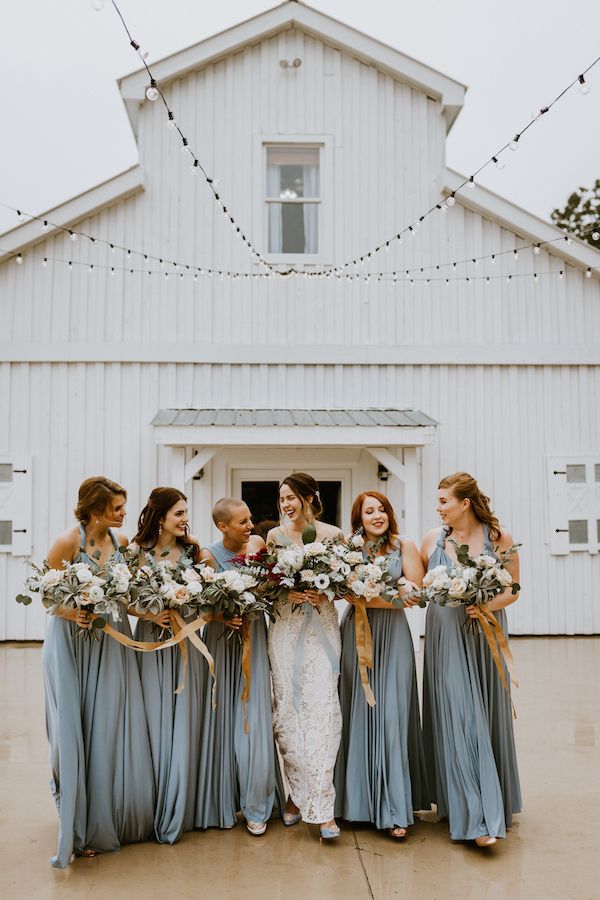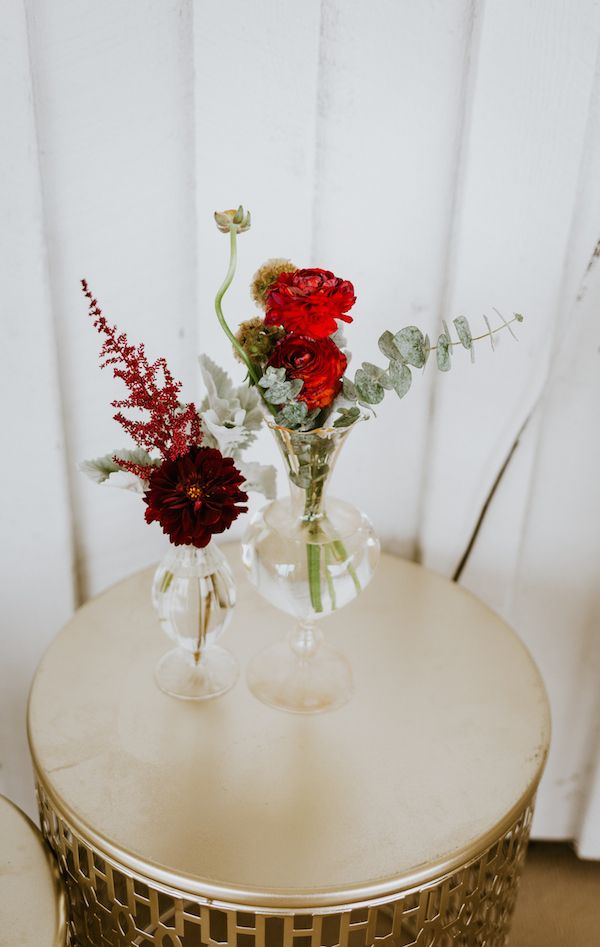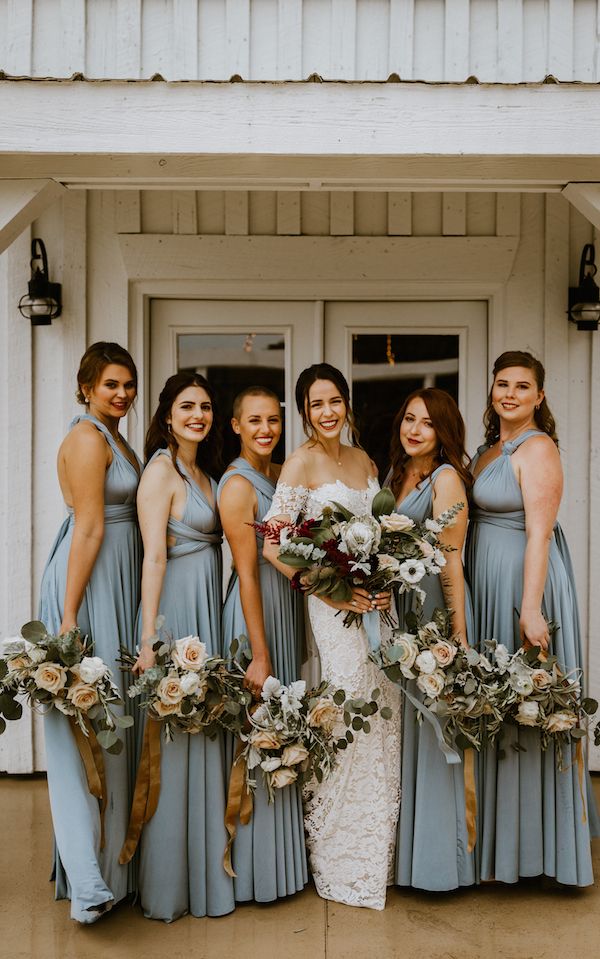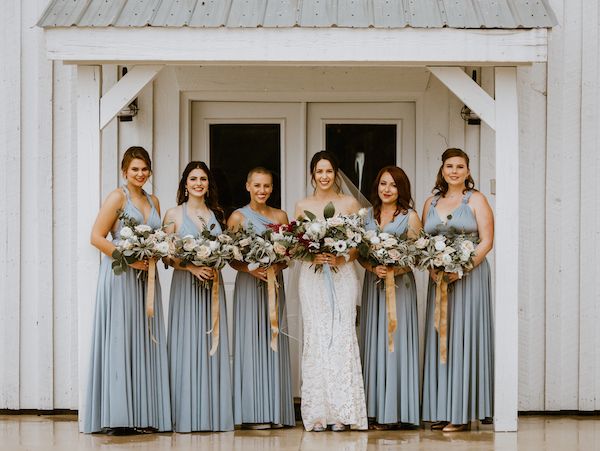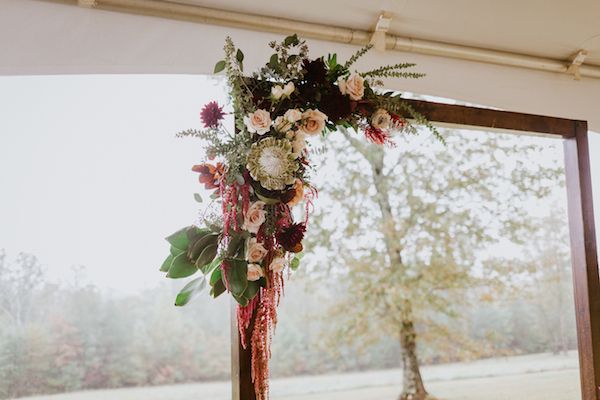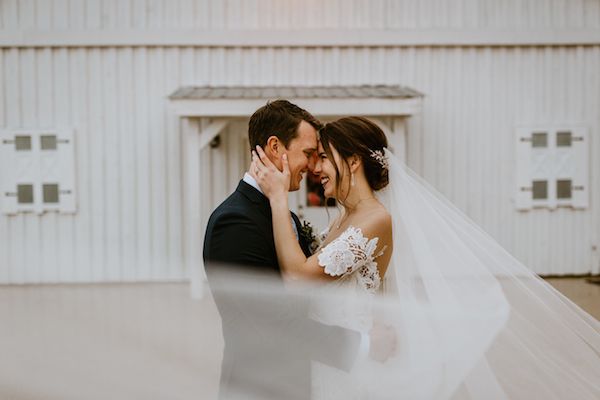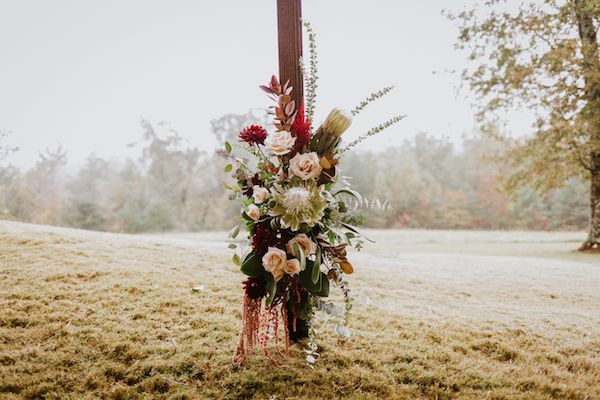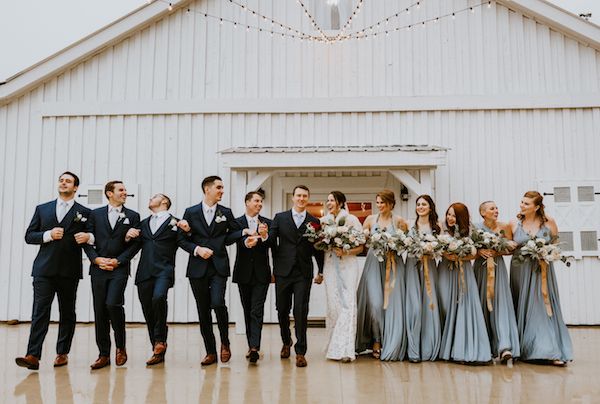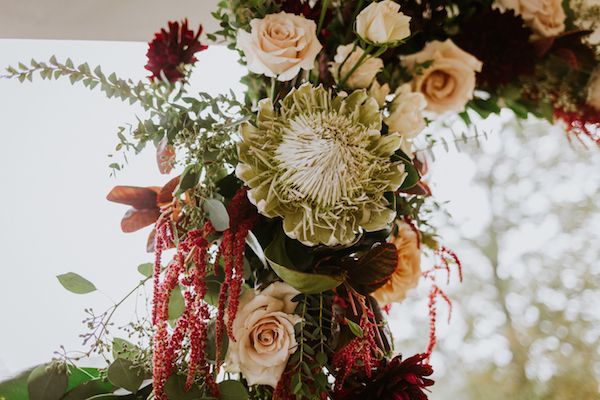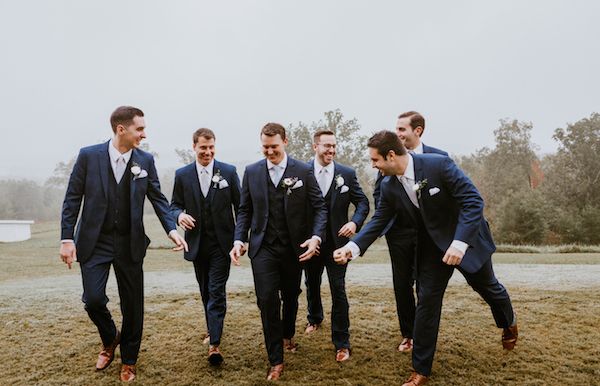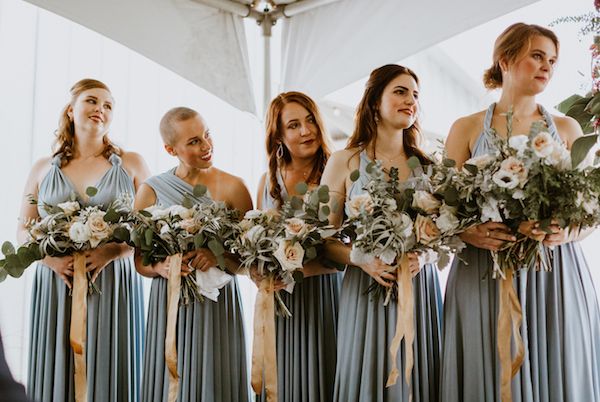 "We exchanged Las Arras during the ceremony which is a tradition from Spain that Inés' family in Venezuela all did for their wedding."
Here is an excerpt from the ceremony script explaining the tradition of the Arras: "In ancient times, the Arras were considered a guarantee of the matrimony. If the promise of loyalty and fidelity was broken, the arras were lost."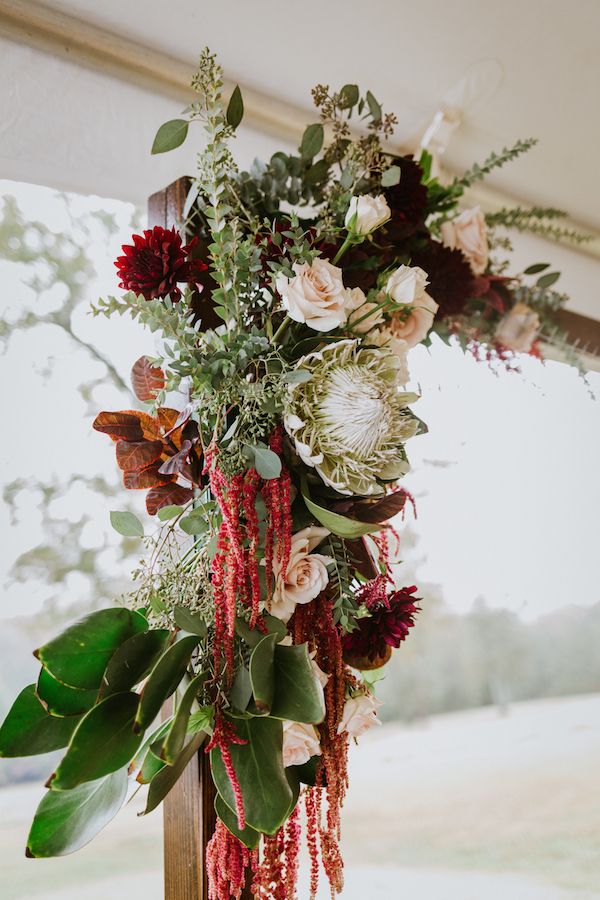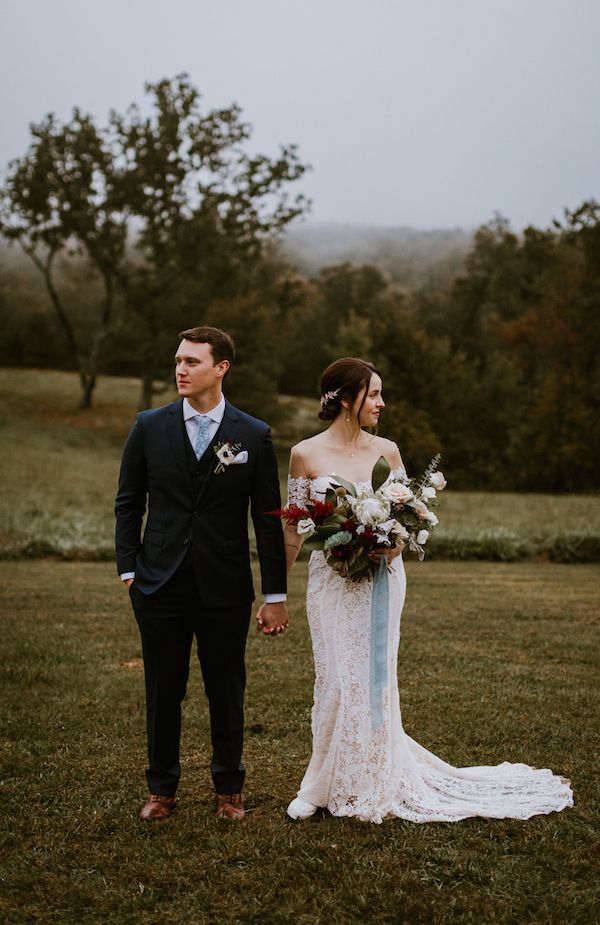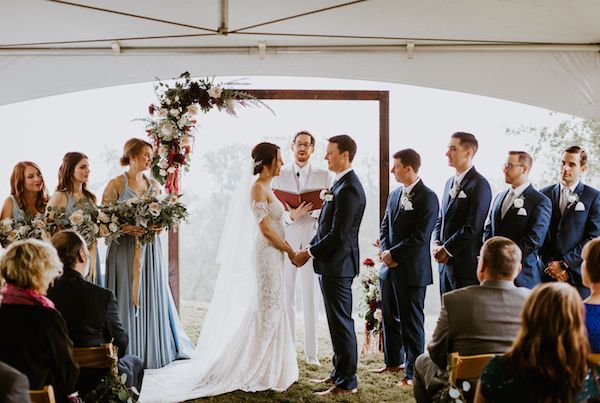 "This custom developed from the tradition of "arrabon" or to give a promise. In essence, the arras where the dowry and represented the groom's commitment and his ability to take care of the material necessities of the couple. ]"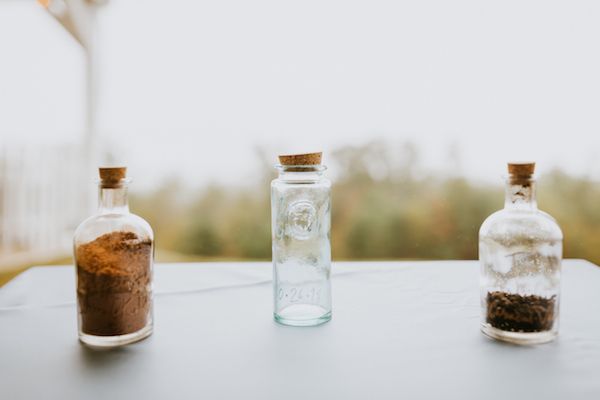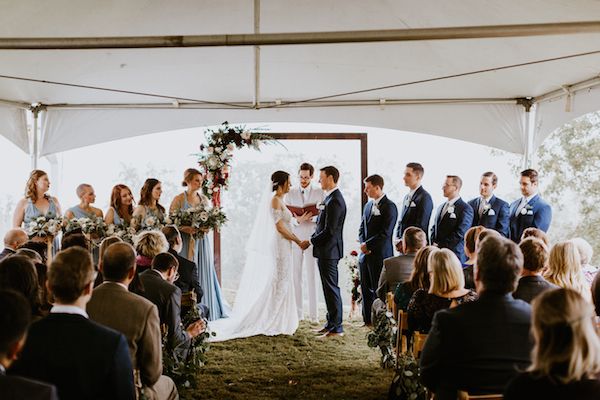 "This tradition was adopted by Ancient Rome and Spain and it was introduced to the ceremony of matrimony during the Middle Ages. In truth, the meaning of the arras has evolved throughout time. Originally considered a sort of dowry, the arras now represents the link between the couple."
"The exchange of the arras represents the union between husband and wife and their commitment to working and acting as a team in economic matters. It stands for the care they will give one another, and their promise to share everything within their union."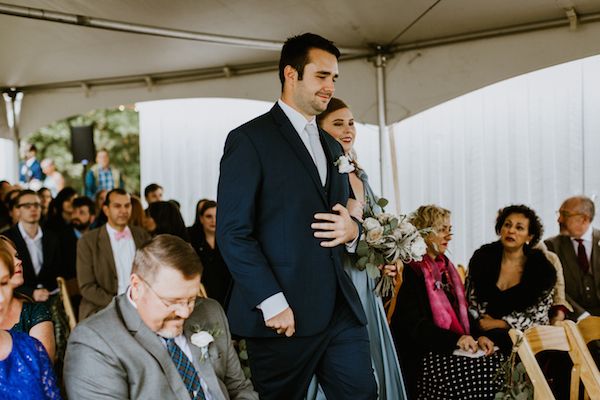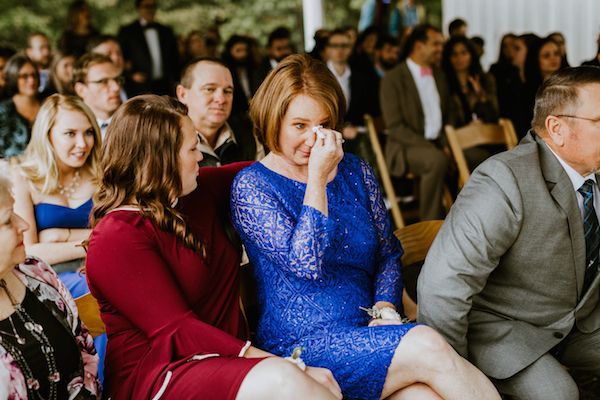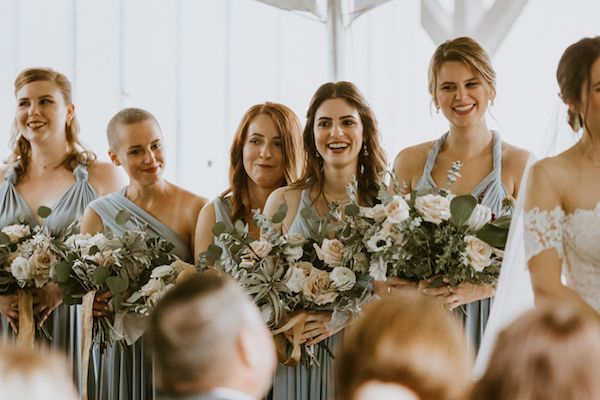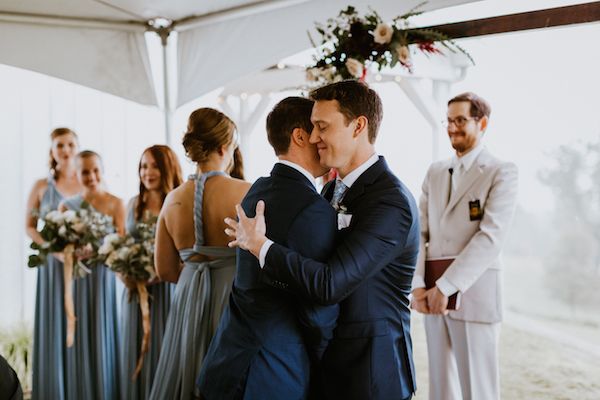 From the bride, "Walking out of the barn with my dad and seeing all the friends and family that had traveled from ALL over to come to our special day before making the turn down the aisle and seeing Garrett for the first time since our rehearsal dinner the night before."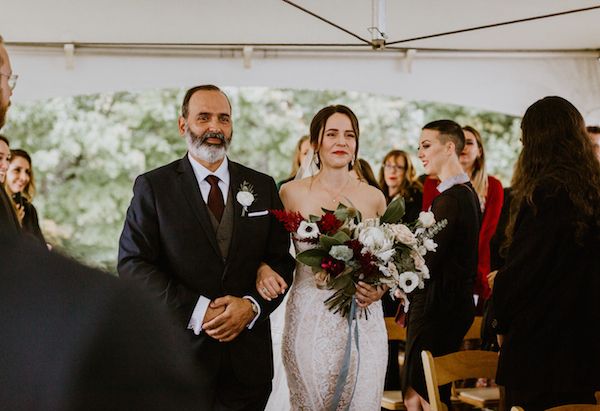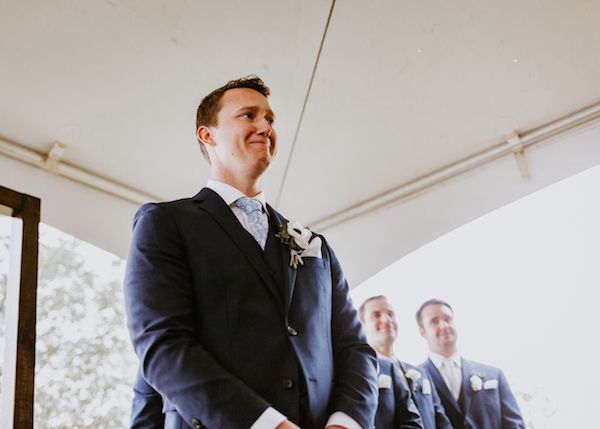 "I'm normally a crier (Garrett isn't) and seeing how excited and emotional he was when he first saw me, made me burst with excitement (it sounds really cheesy, but I really couldn't stop smiling and crying all the happy tears). Hearing Garrett's vows also broke me."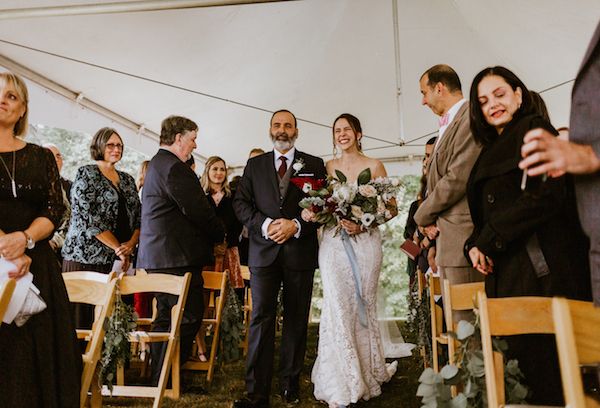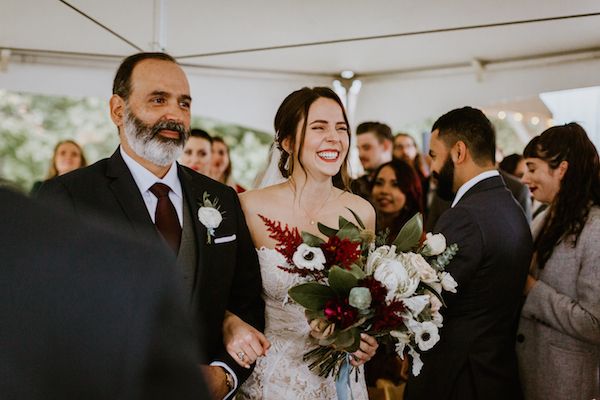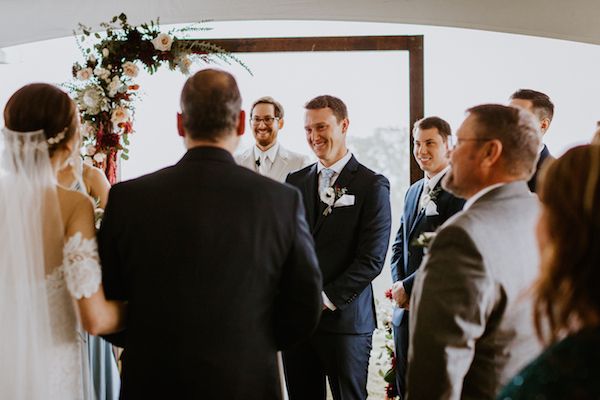 From the groom, "My dad built the arbor and I designed the wedding menus myself. Inés' dad also created so many special items for our wedding day. The barn logo for our invites and the monograms on our menus as well as the artwork gifts for the guests were also designed by Andres."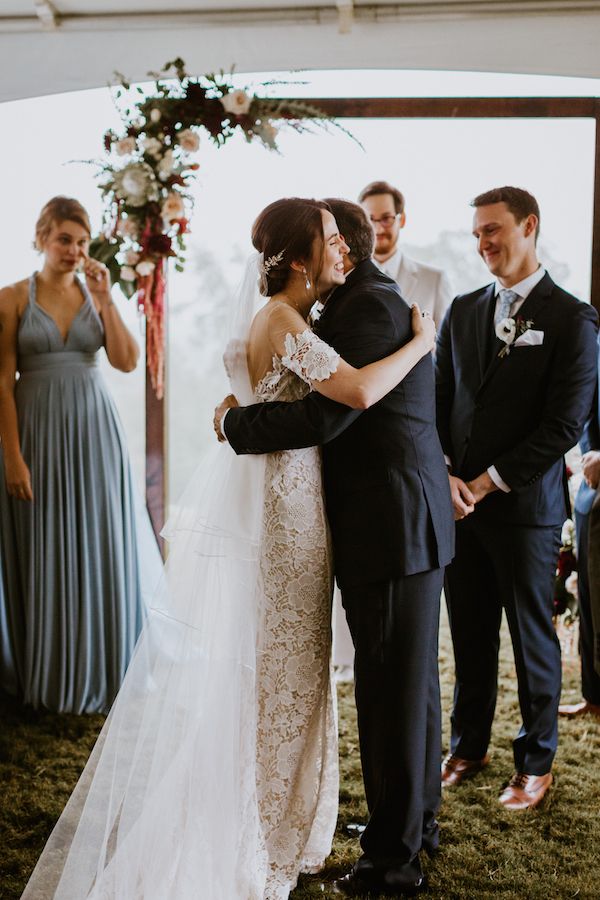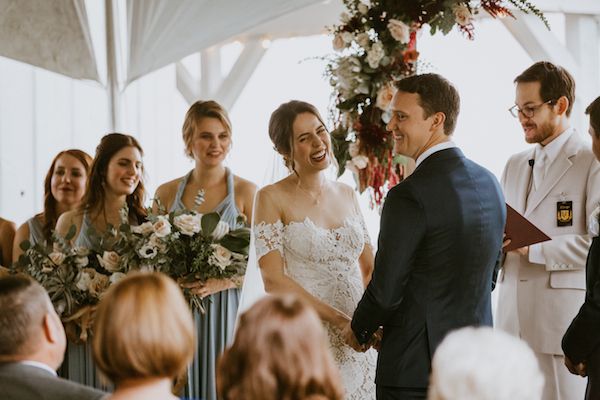 "Andres also designed the signage for the welcome flower glass box and the "escort cards" on eucalyptus that were on each seat at the head table."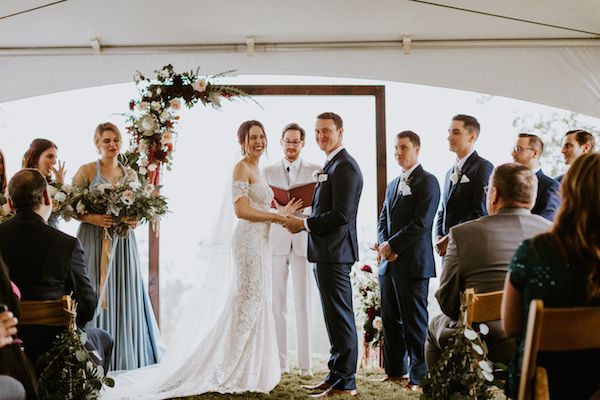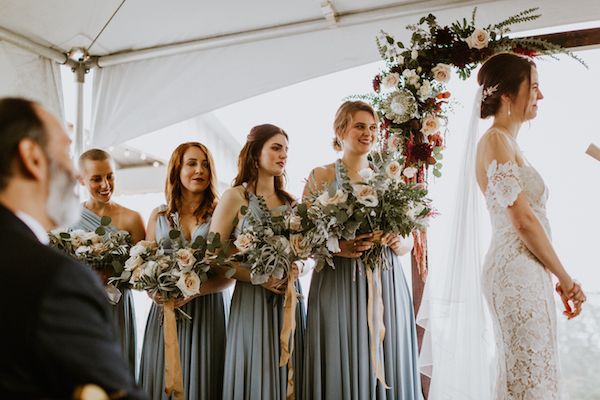 "We also had dirt from Oklahoma (where I'm from) and Caracas, Venezuela (where she is from) and mixed them. Her aunt and Godmother, Corina Michelena, who is a poet and artist, wrote a very special poem for us and recited it during the ceremony."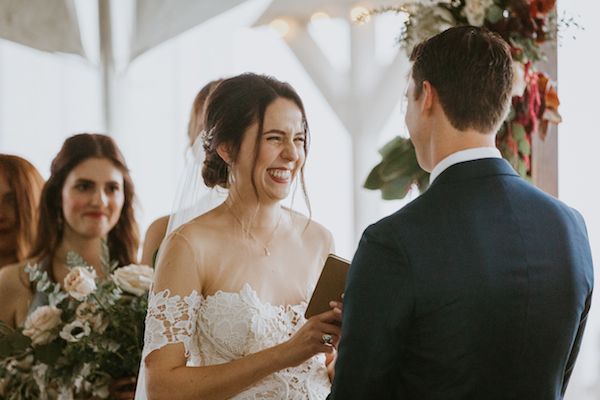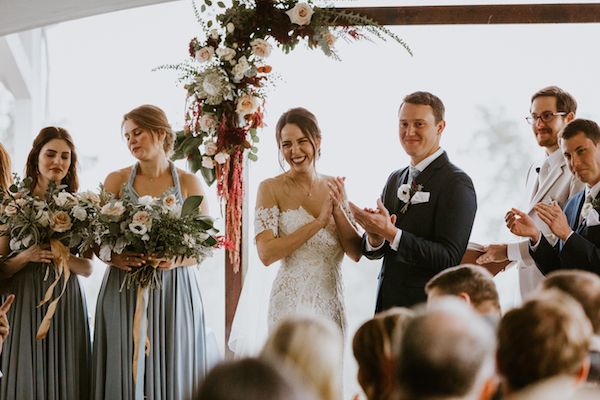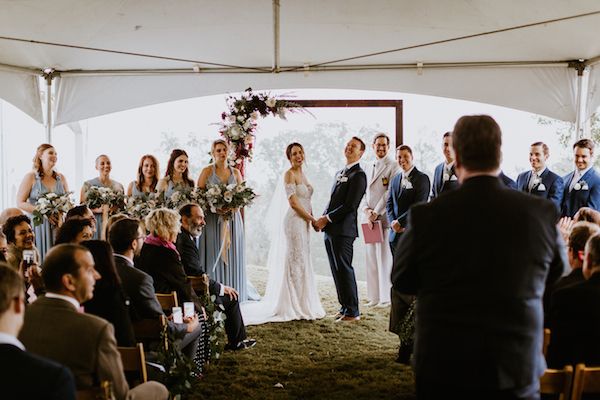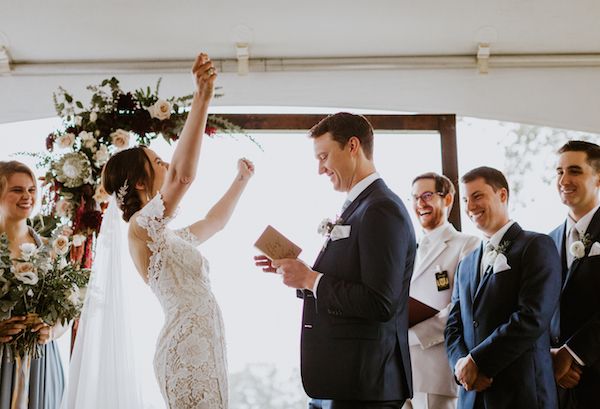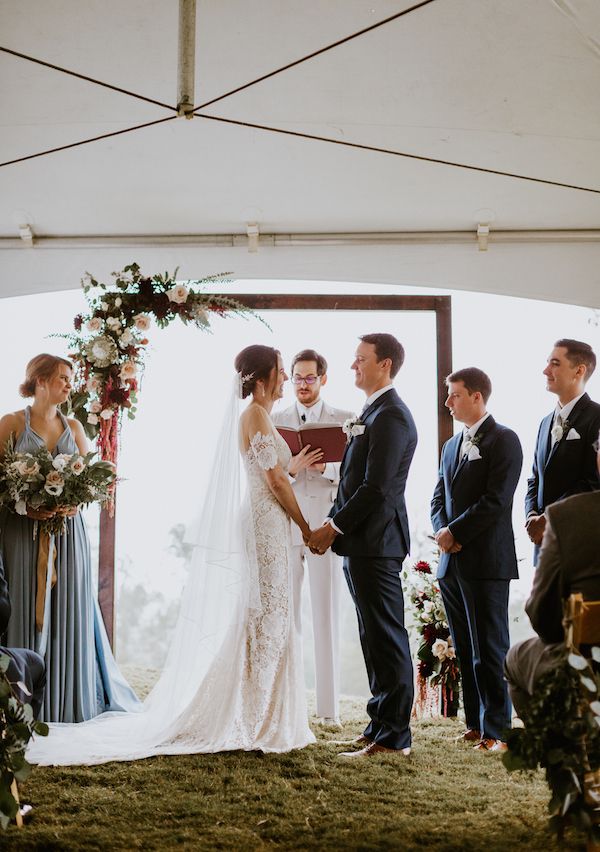 "Behind the text, she had drawn watercolor paintings, which she slowly revealed to us as she read the poem and unfolded the long, beautiful artwork (you can find this moment in the pictures). Garrett's sister Dara also read a secular passage that resonated with us a lot."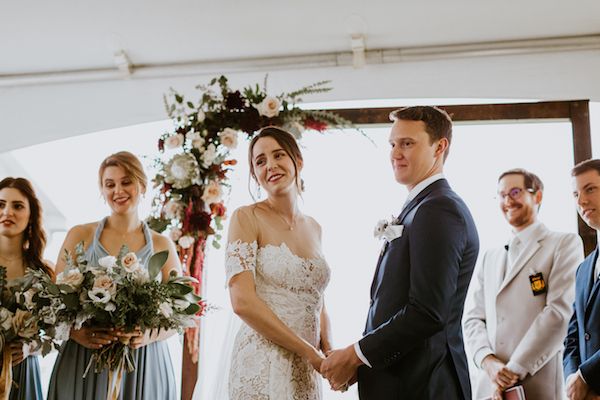 "Neither of us has personally ever liked stuffy, overly "fancy" decor, so we wanted it to feel elegant, but relaxed and playful. From the beginning, I knew I wanted to make a lot of the decoration elements myself as I love crafting things and have always been creatively inclined. I felt it would make everything that much more personal and memorable to us down the road."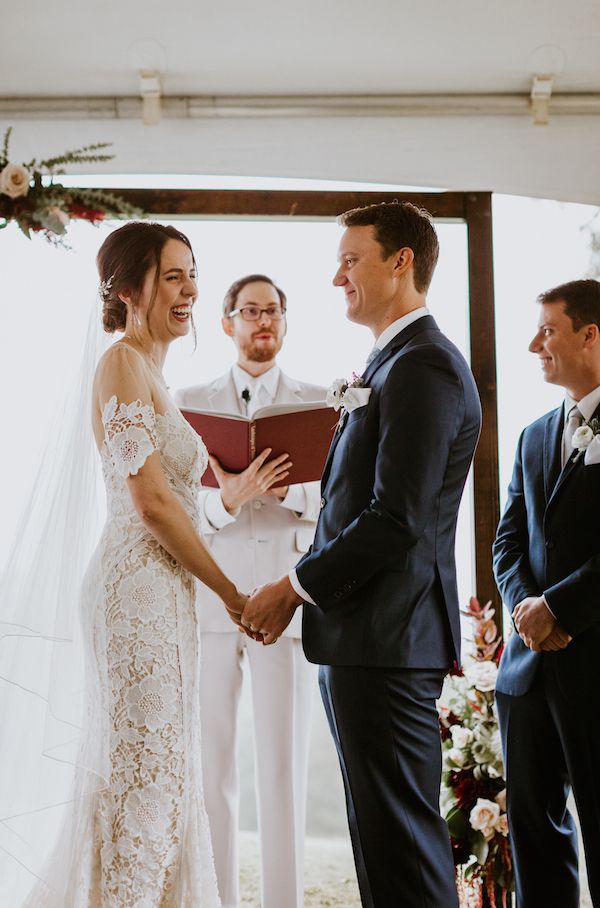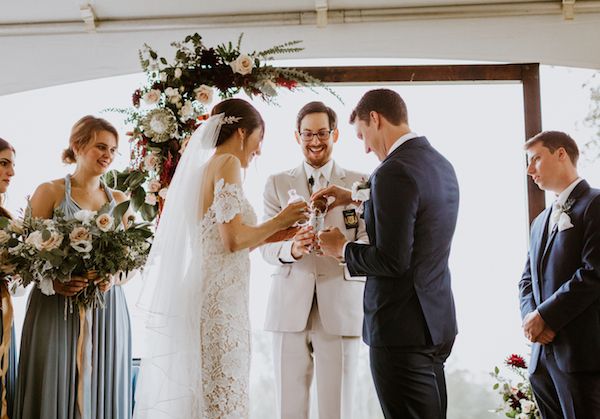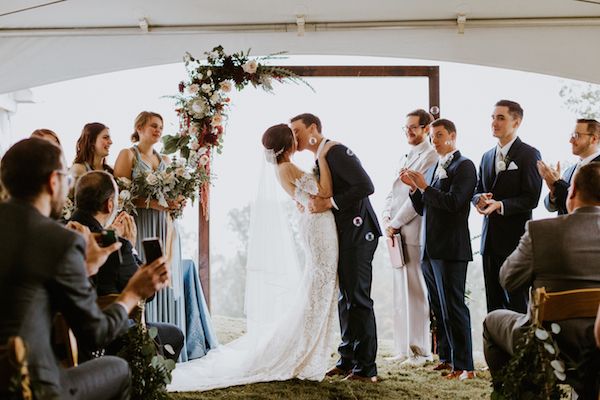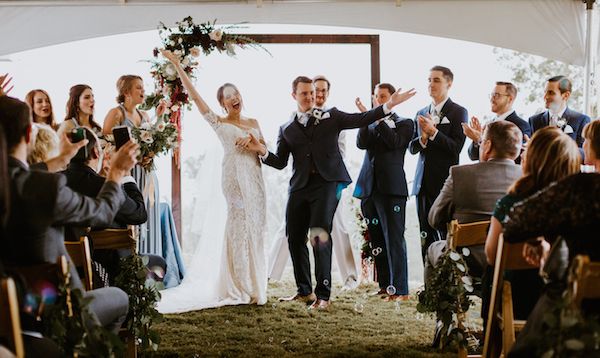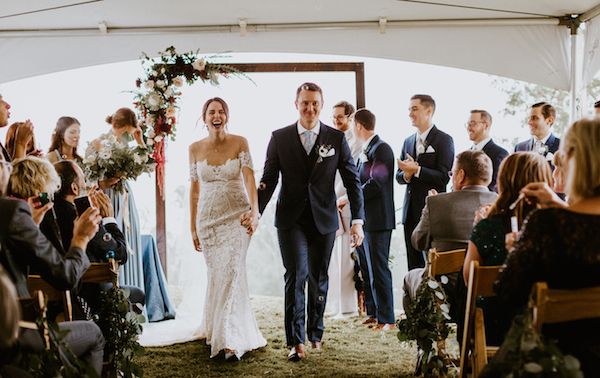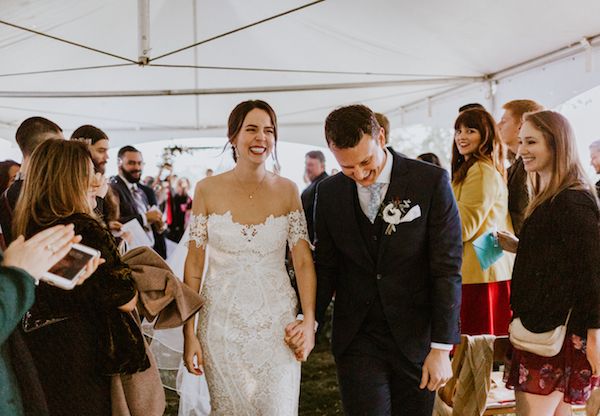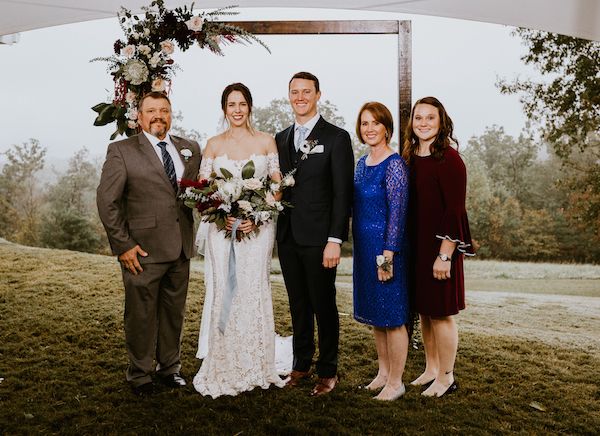 "Even though I looked through instagram and pinterest etc for inspiration, it was really important for both of us to feel like our wedding was ours and not just a copy of someone else's, so chose a ton of different elements that we liked individually and then mixed them in a way that worked well."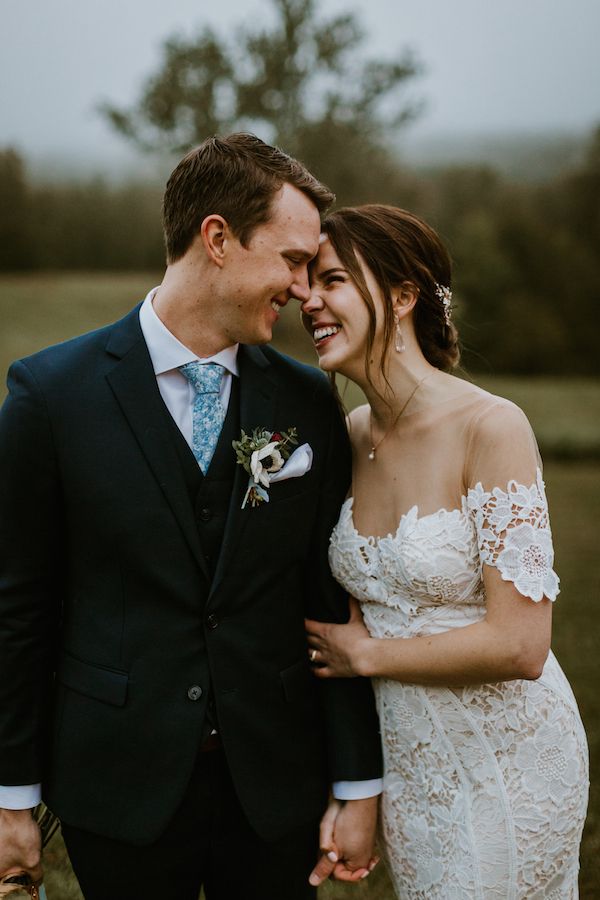 "Having chosen a barn in the north Georgia mountains for our venue could have automatically given our wedding a southern twist which neither of us particularly identified with as neither of us are originally from the south…"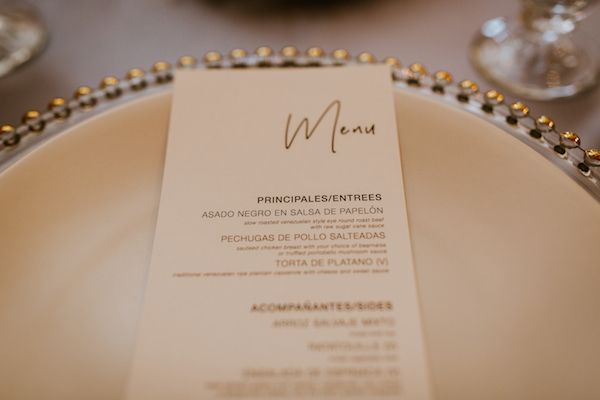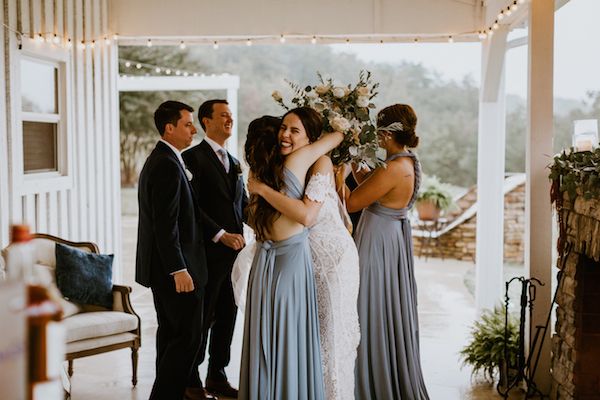 "So we wanted to stay away from the shabby chic go-to for southern weddings and instead bring in elements from things that made us feel more at home."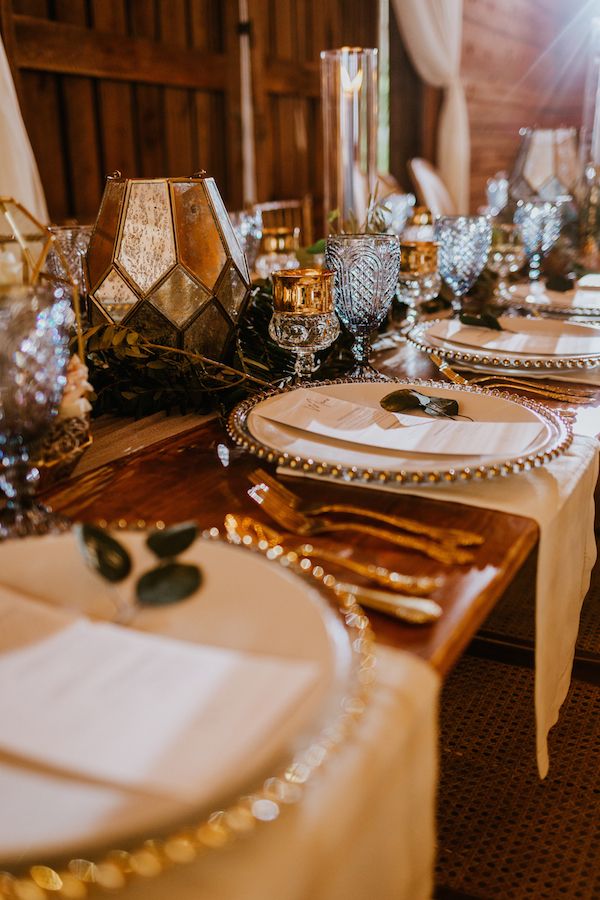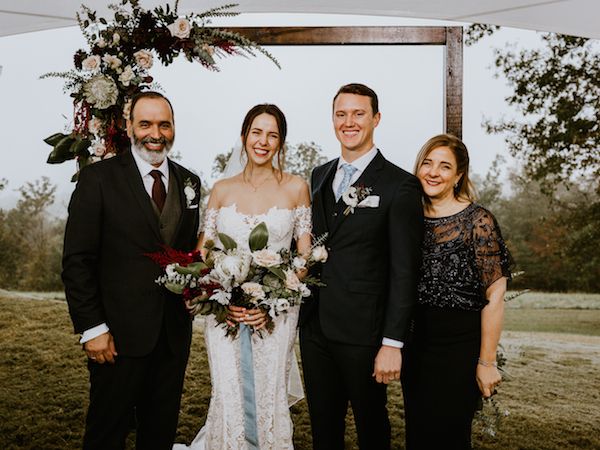 "Tatum was our dream venue. We both fell in love with it the first time we saw it, and it made decorating easy and affordable as the barn was already gorgeous on its own, and the view is just breathtaking."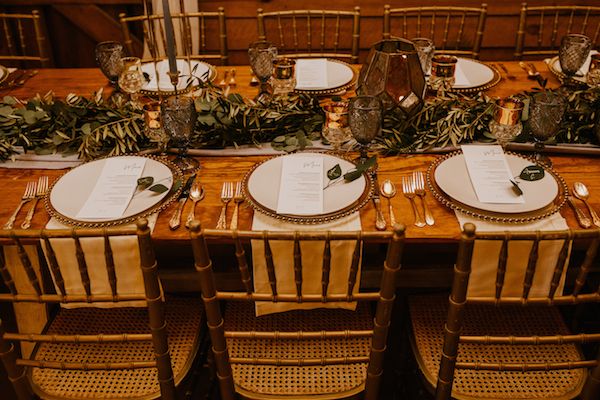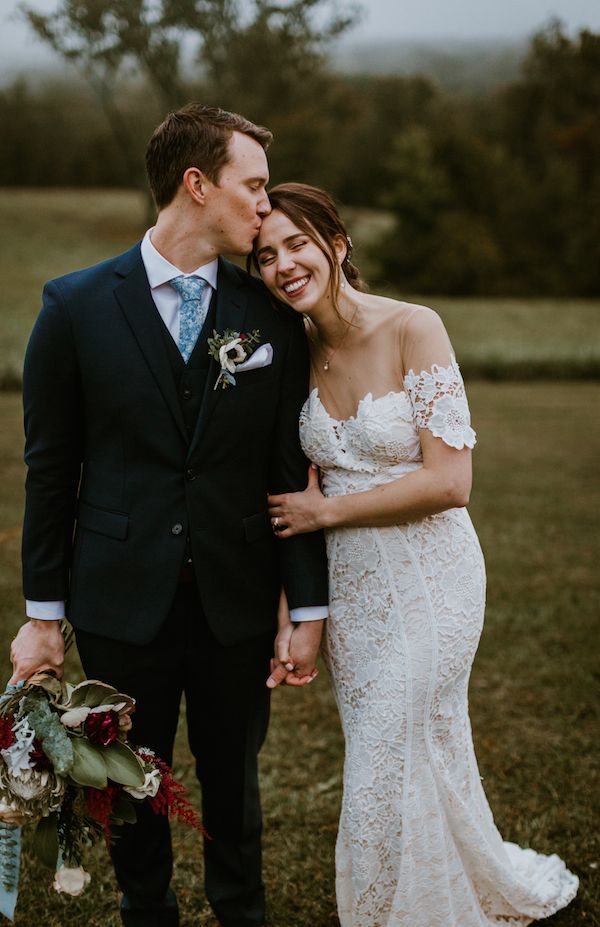 As for the dress, Inés says: "I went to Lovely Bride in Miami with my mom and one of my bridesmaids and best friends. When I first walked in, I knew what I didn't like (i.e. ball gowns, overly stuffy dresses), but I actually liked everything they had at the store so I wanted to try every dress on."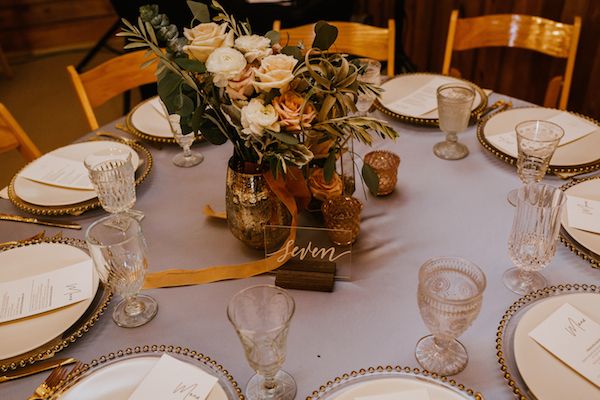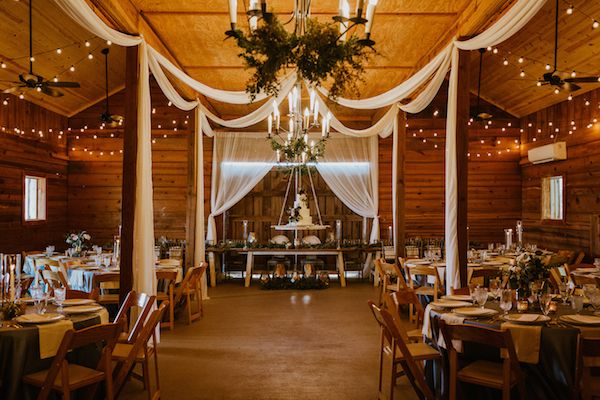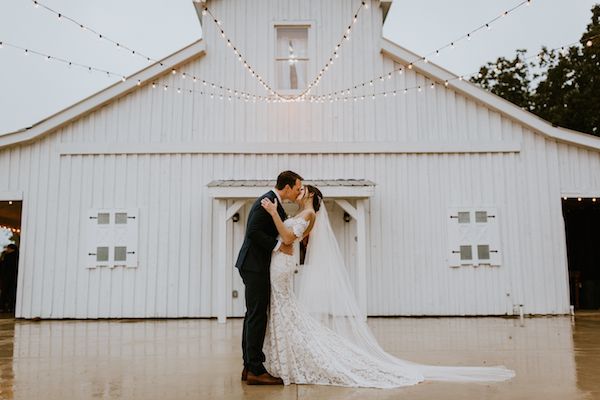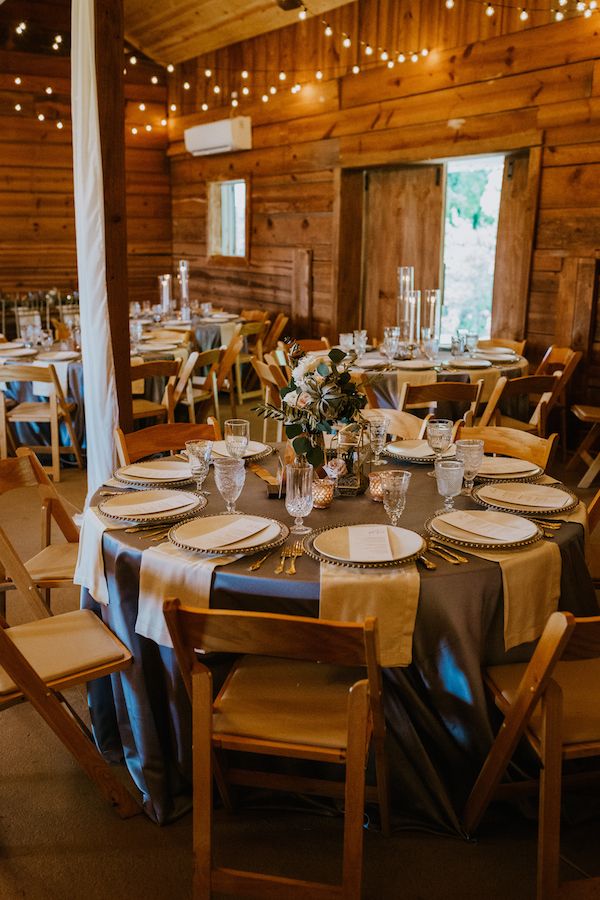 "I tried on about 6 dresses, but magically, the dress I ended up choosing was the first dress I tried on! I knew from the moment I put it on (I immediately started crying), but tried on the others "just in case."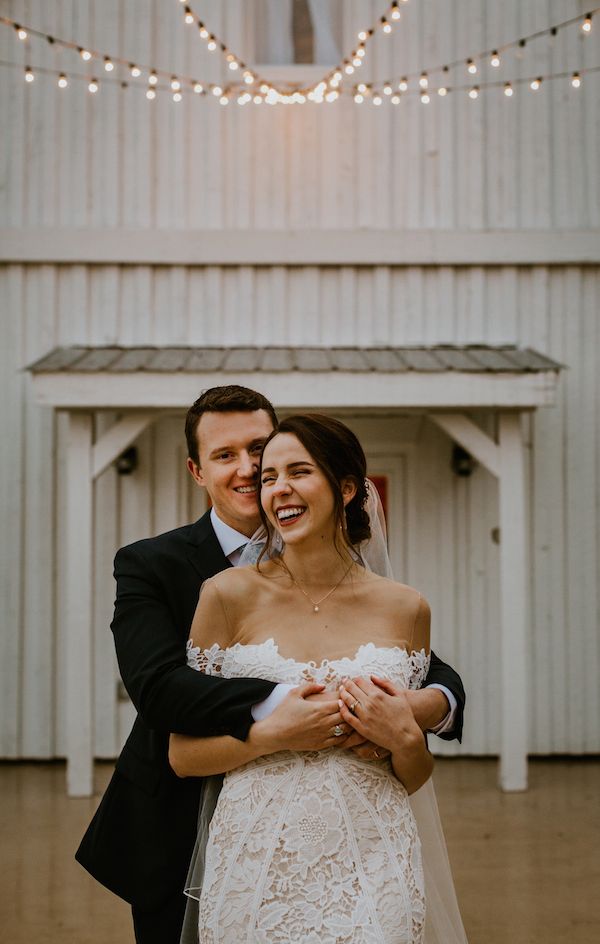 "I'm still in love with my dress. I loved that the openwork lace was very large and different from every wedding dress I had seen. I liked that it felt very romantic, yet modern with a low open back, tight fit, and long train. I loved all the small lace detailing and the paneling."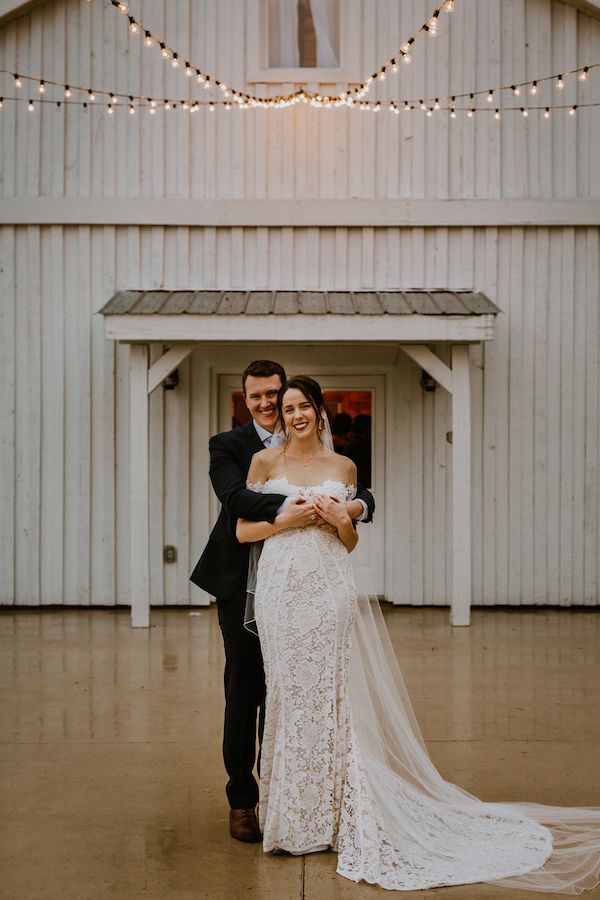 "Garrett really loves blue, and originally I didn't want any blue, but when I started to see all the beautiful things we could do with dusty blue as a neutral and common design thread, I was sold."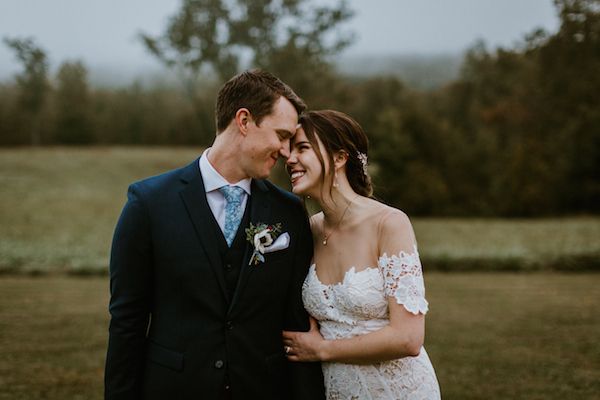 "I wanted ivory, blush, burgundy, and green/ greenery as the main color focus, and including dusty blue really contrasted and made all the other colors stand out that much more."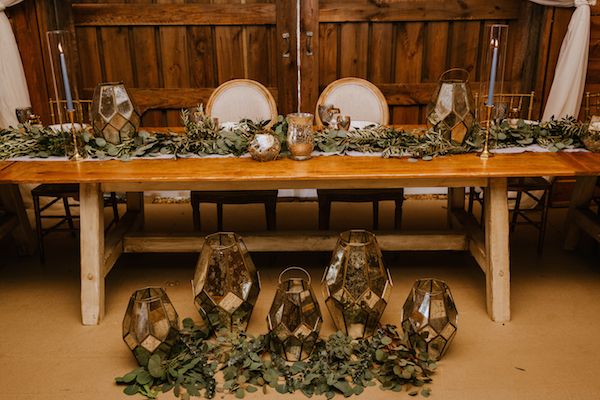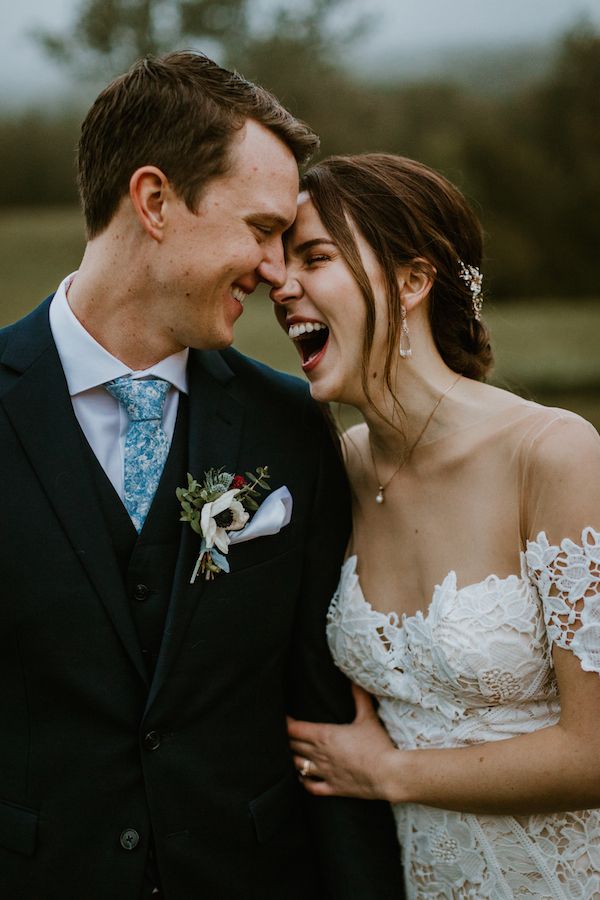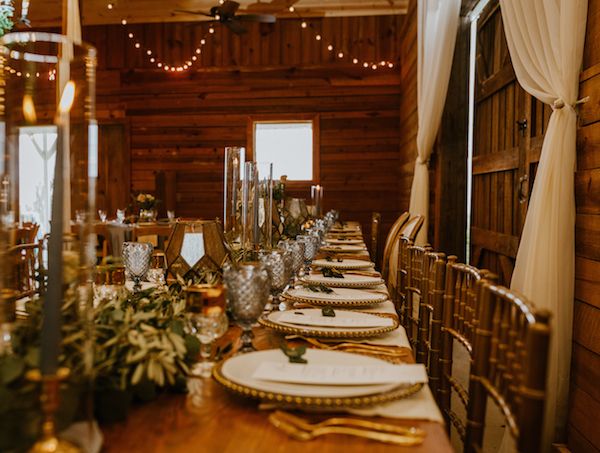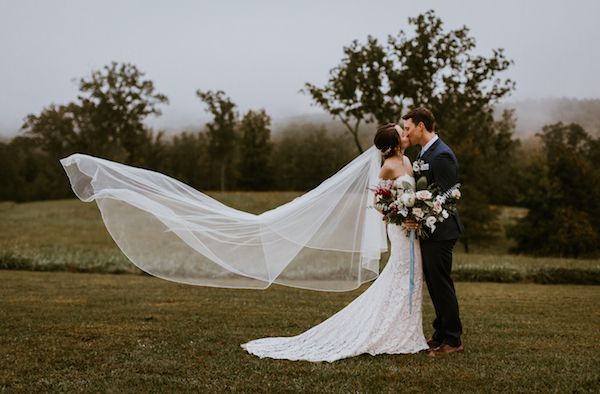 "Additionally, we knew the groomsmen would be wearing navy, and when I found the dusty blue bridesmaid dresses from BHLDN, it sealed the deal. My bridesmaids loved that the dresses allowed for individualizing in the styling, and I loved that everyone could stand out while still having a cohesive feel to it."
As for the design, "we choose to include a lot of glass and gold elements (terrariums, welcome sign box, ring box, centerpieces, and plate settings) because we loved the ethereal feel of it and how much light and brilliance it brought into the overall look."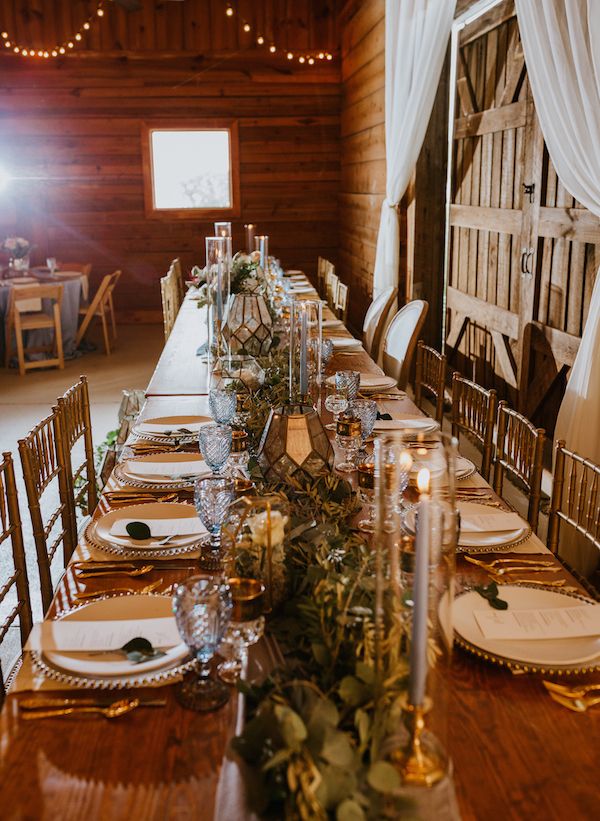 "Going with the eclectic, romantic, and modern mash-up, I really wanted our florals to incorporate traditional flowers (dahlias, roses, ranunculus), modern/bohemian flowers (anemones, blue thistle, proteas."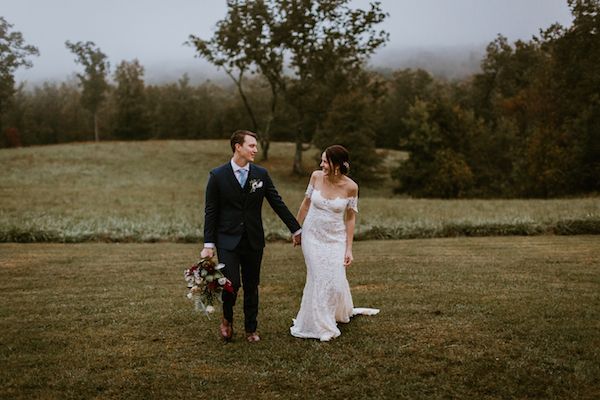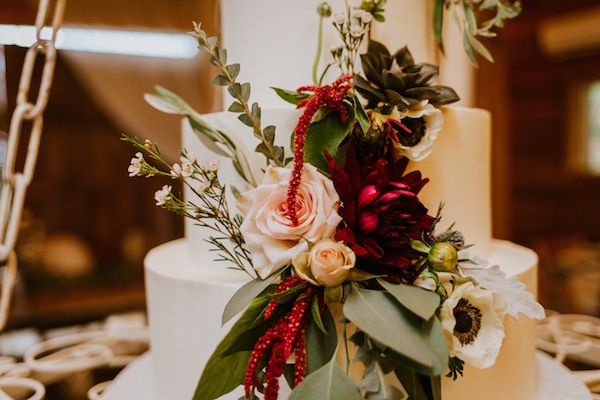 "Side note, I love all things tropical being a Venezuelan raised in Miami so I loved the slightly tropical vibe of the proteas for a mountain fall wedding), and eclectic (eucalyptus, succulents, air plants, greenery, moss). Working with Heather was a dream- she immediately understood our vision and ran with it."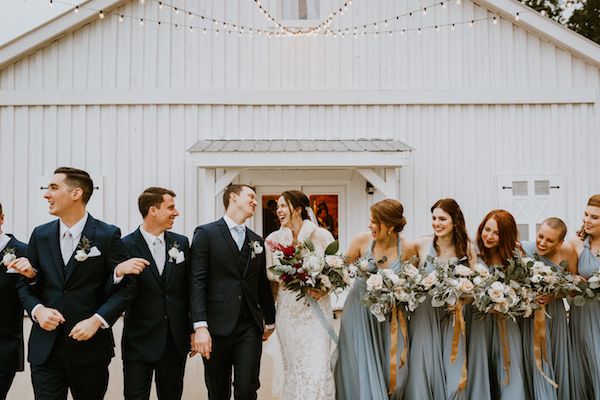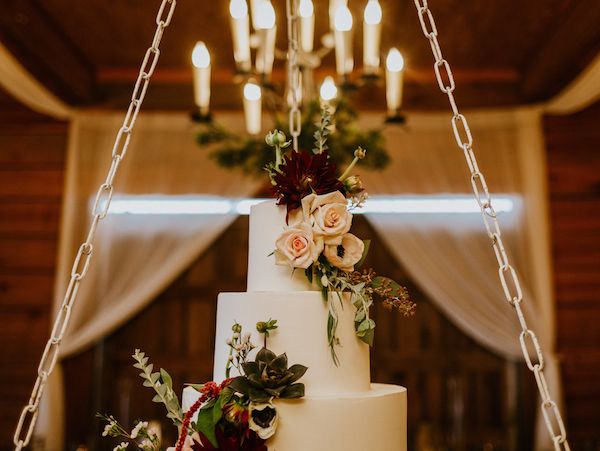 "Our cake had four tiers, two layers per tier of pink champagne and almond amaretto with raspberry cheesecake mousse filling and buttercream frosting."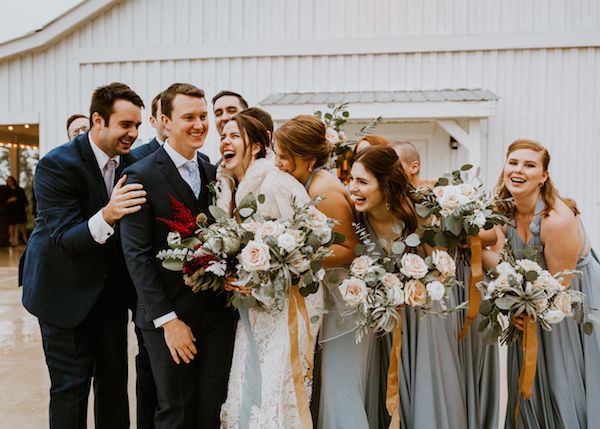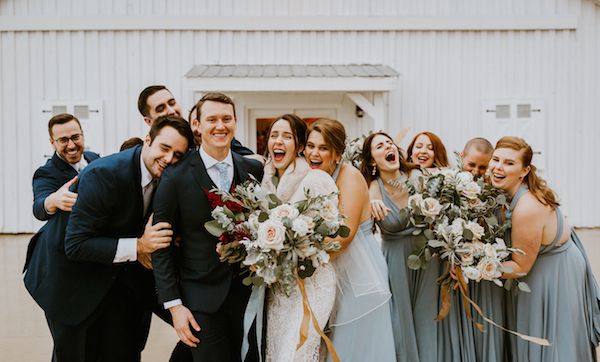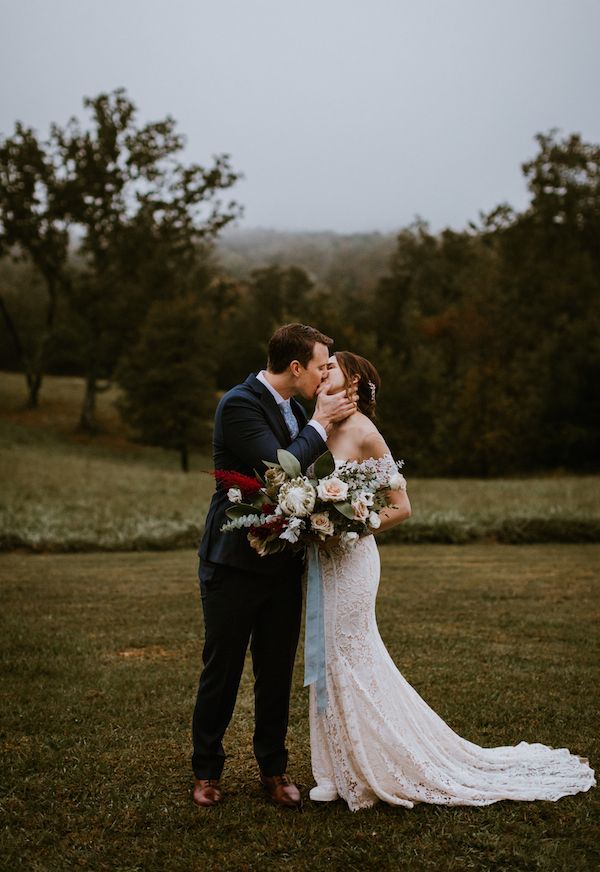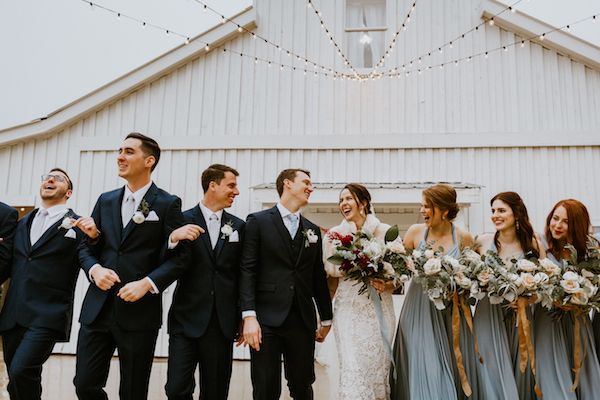 "Going with the romantic-eclectic-modern vibe, we wanted the cake to be very streamlined with straight edges for the frosting, and a natural, flowing asymmetrical floral arrangement with succulents, greenery, and our other accent flowers. The cake swing added a whimsical element that we both really loved."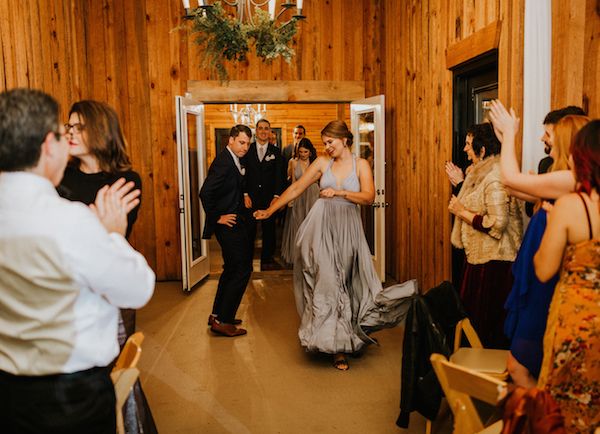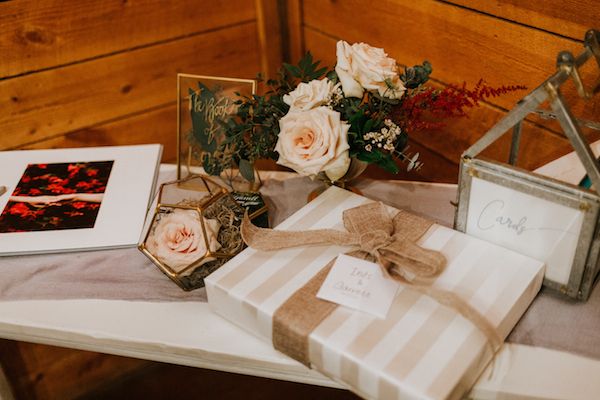 "My uncle Juan Adames did our catering as a wedding gift to us along with his cousin, and son who is now a chef. He and my aunt have a catering company based out of Miami, FL called Adames Gourmet Food. They handled hors d'oeuvres and dinner and it goes without saying but they did a phenomenal job."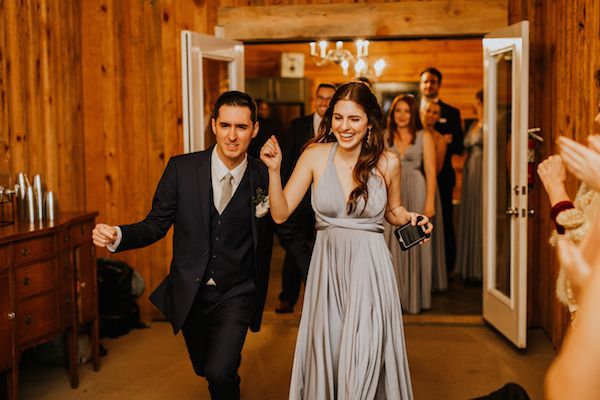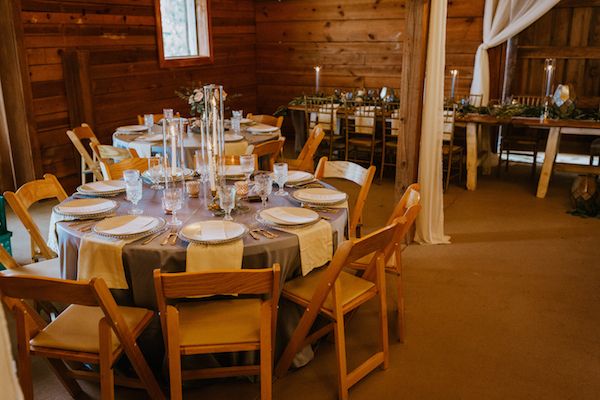 "We both wanted the food to feel like home, so we each chose several plates. We had a lot of traditional Venezuelan dishes as well as American/Oklahoman inspired foods."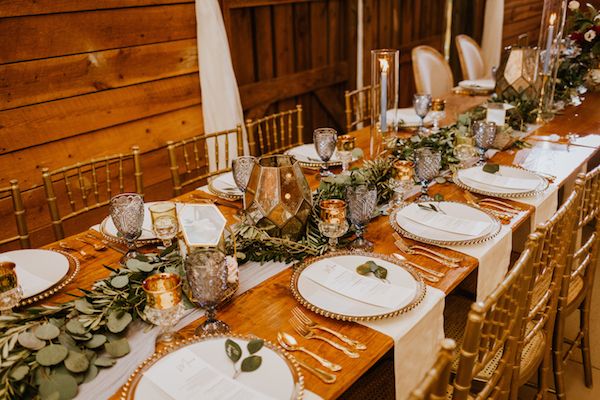 "We really wanted everyone to have a lot of fun, and to Venezuelans, having A LOT to drink is essential for any wedding, so we did a basic full open bar instead of the trendier bride and groom cocktails + beer because we felt it would give everyone more options."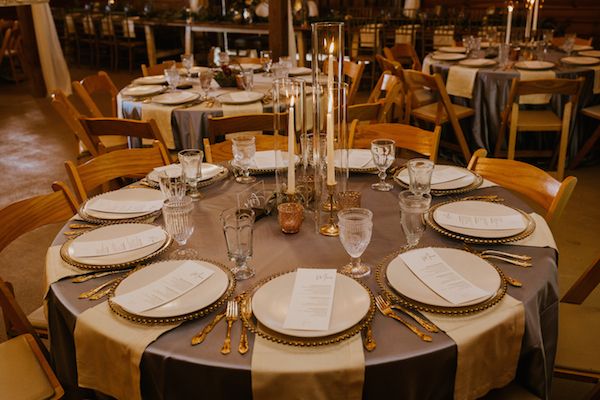 When asked about their favorite moments from their wedding the couple shared, "Obviously, the ceremony and getting married to one another was THE best! But we both had a really, really fun time during the reception. It ended up being a pretty great party."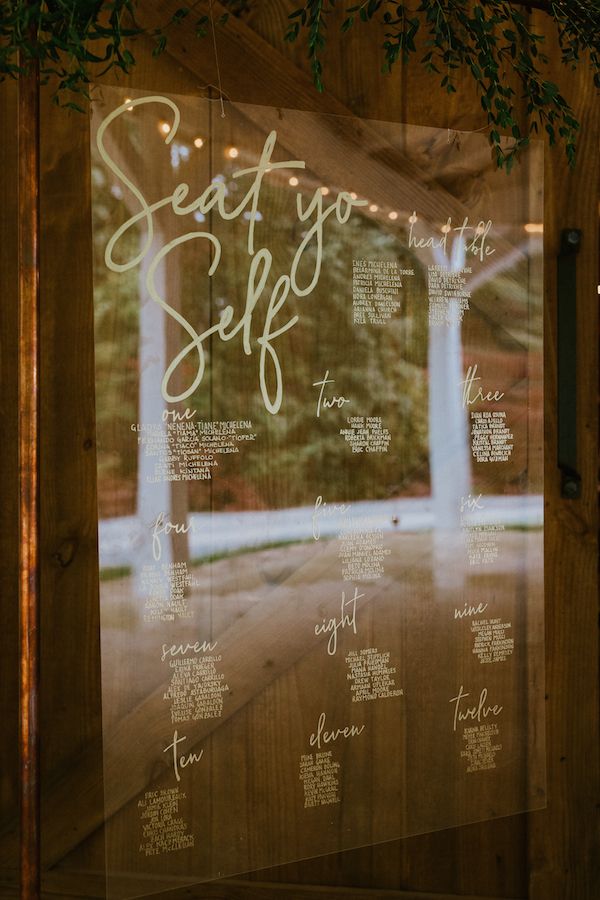 "Inés made the seating chart and all the other signage for the reception by hand (it saved us a ton of money to not have to hire a calligrapher!" More from the bride, "I really wanted our wedding to feel eclectic, romantic, very floral, yet modern."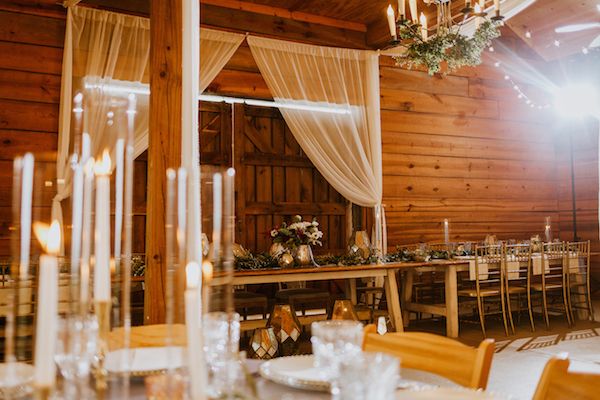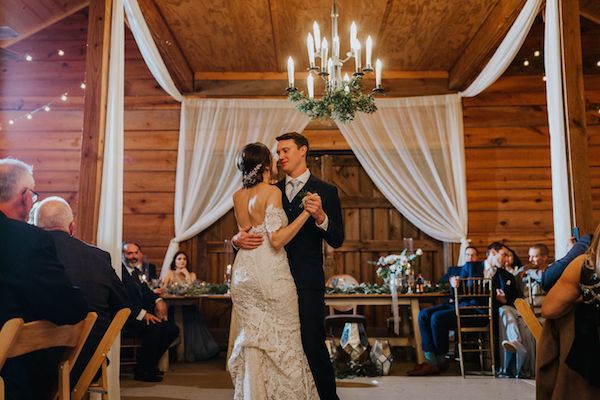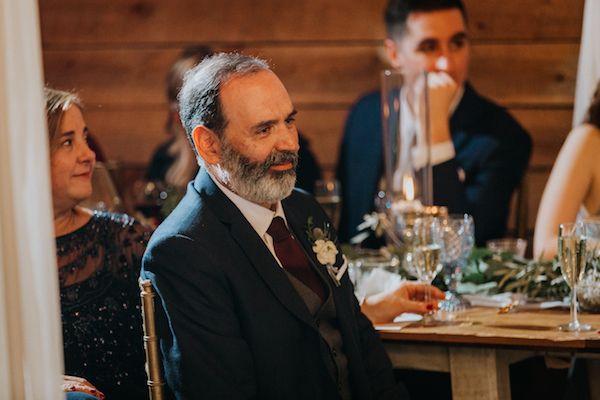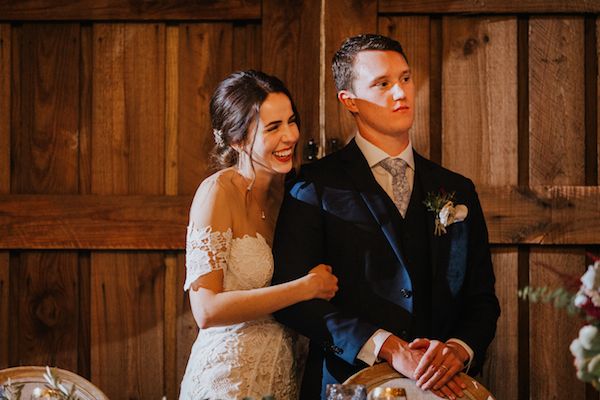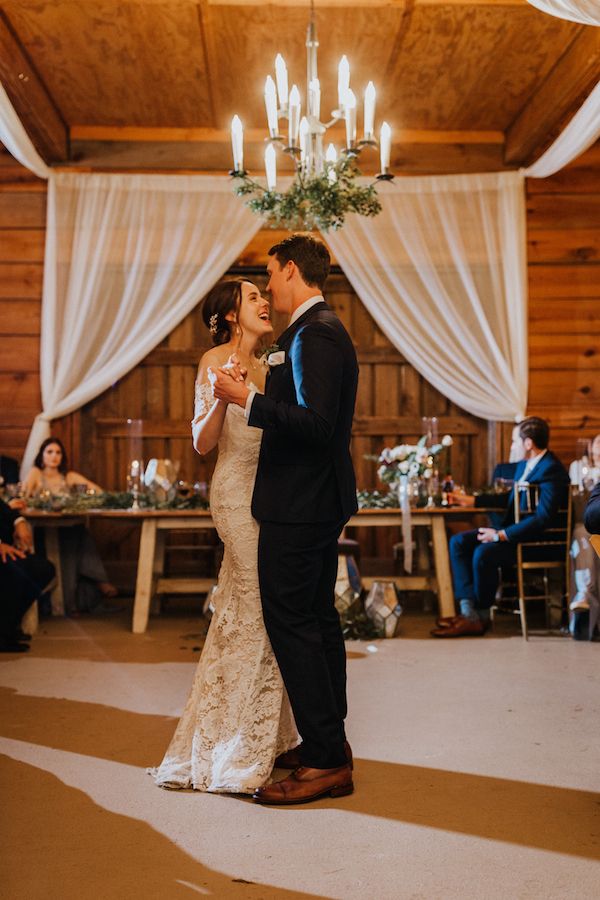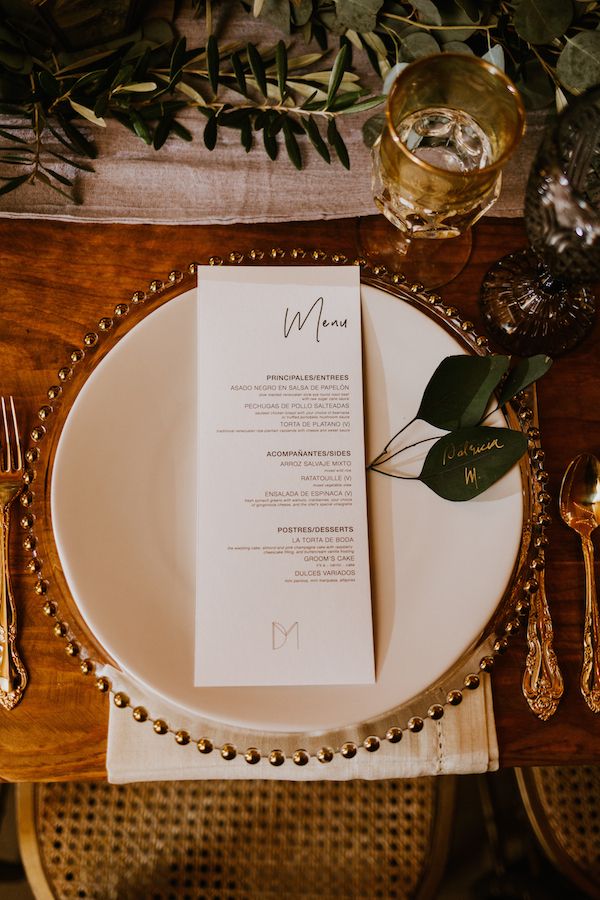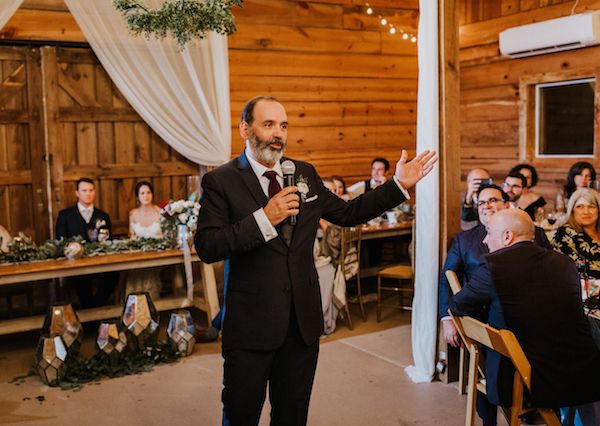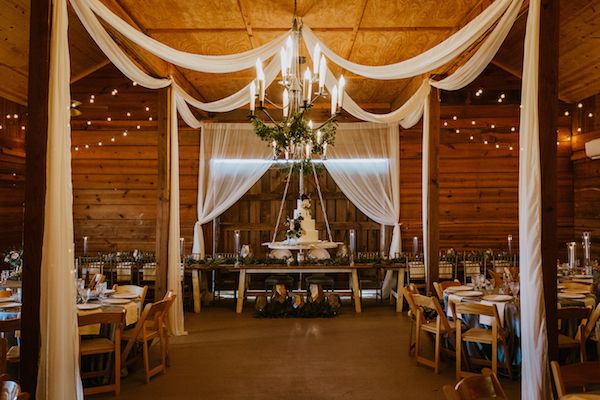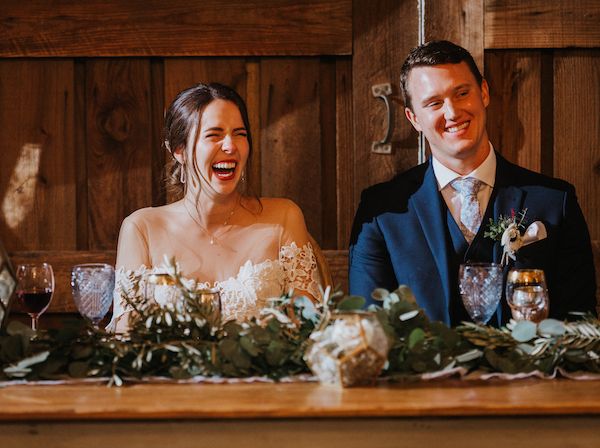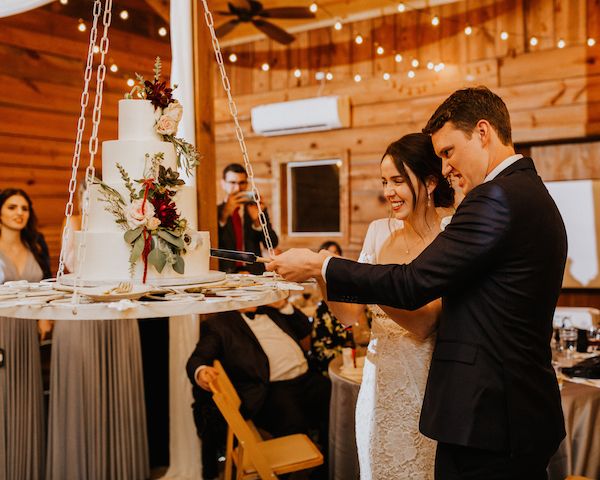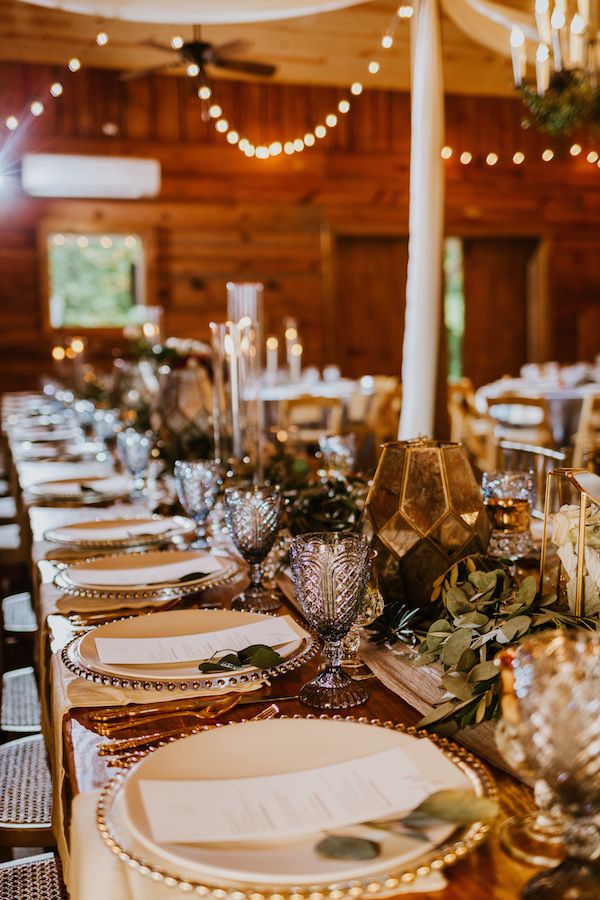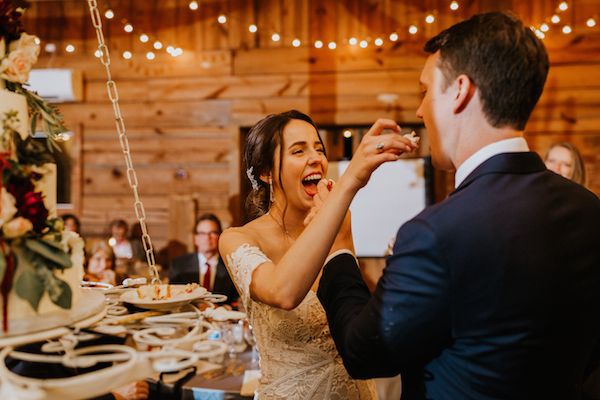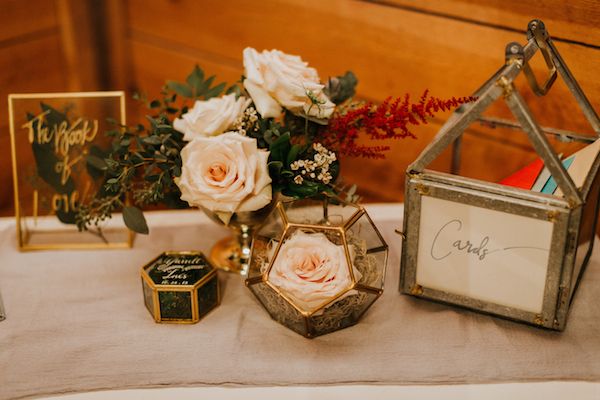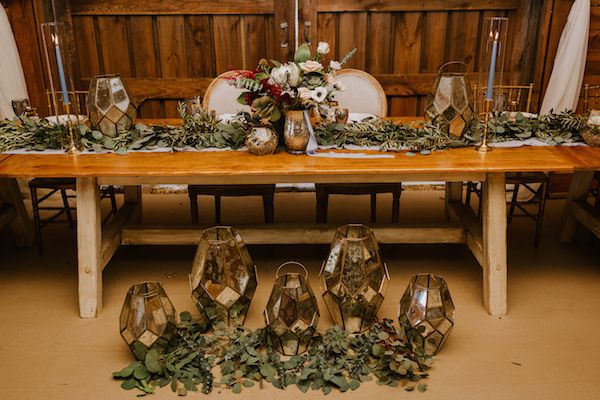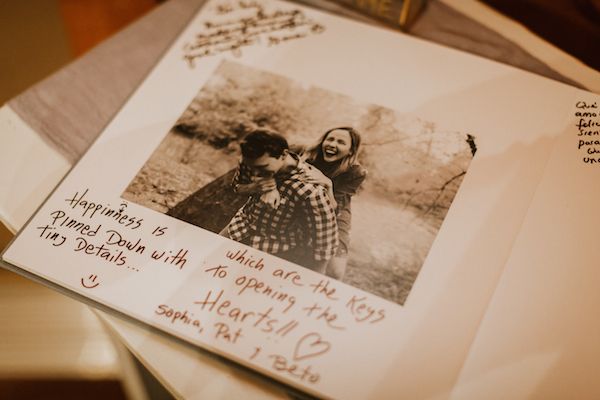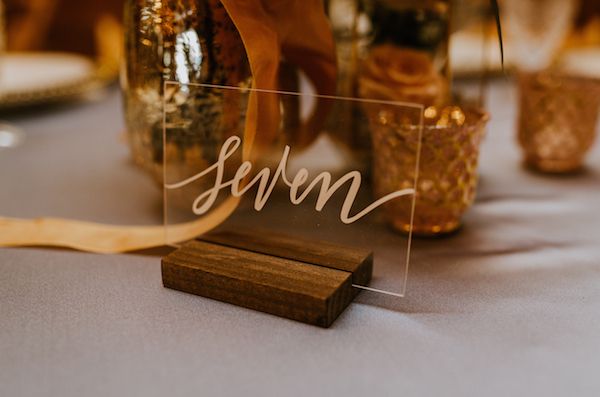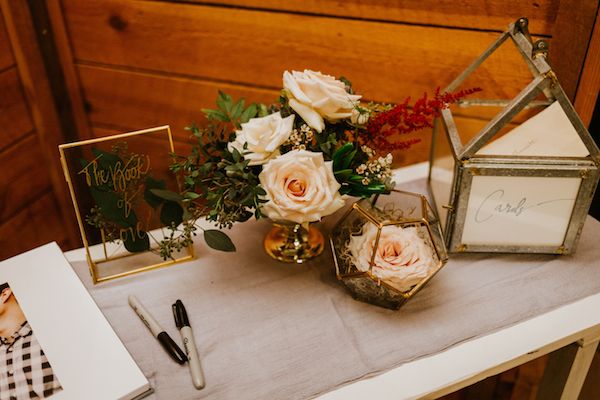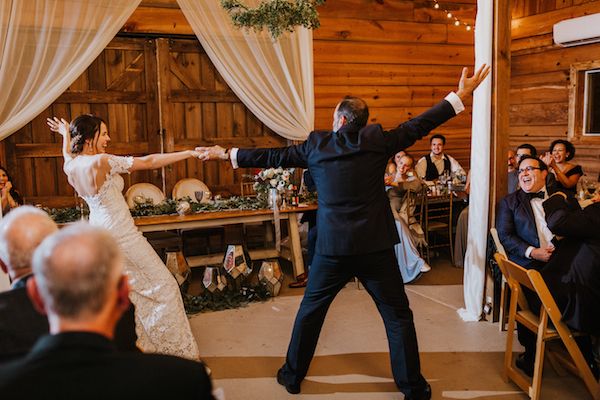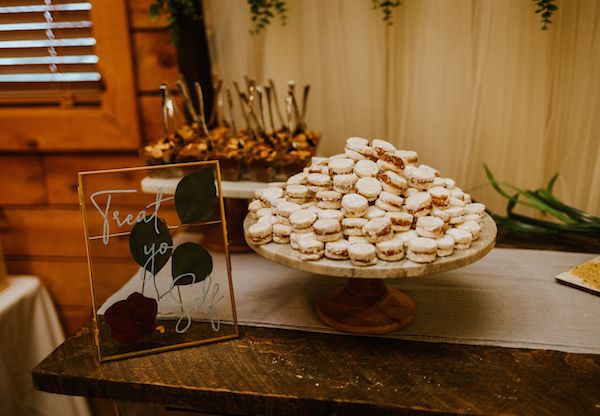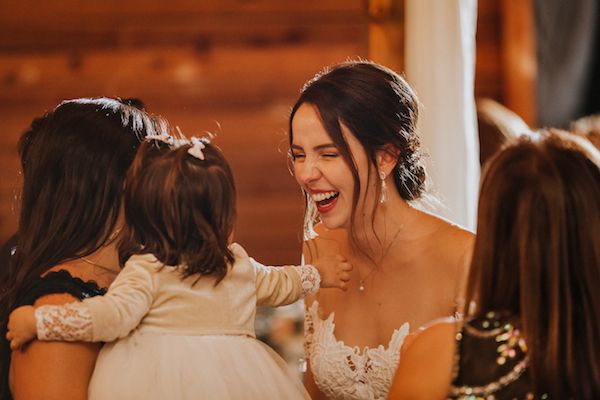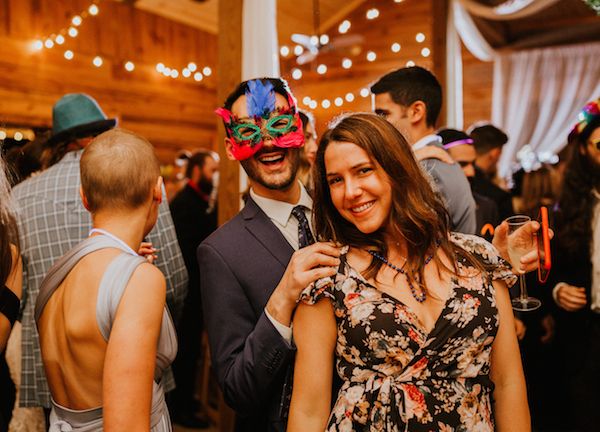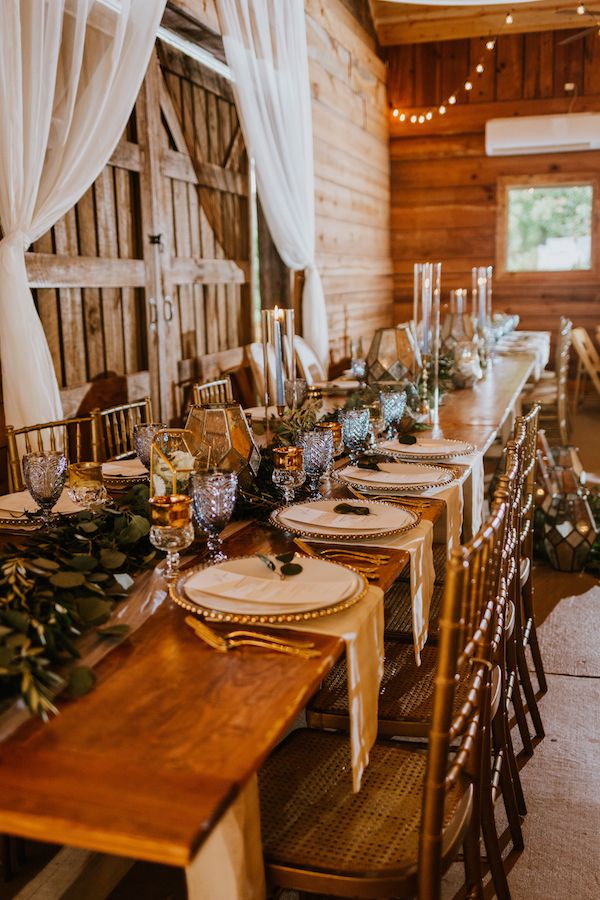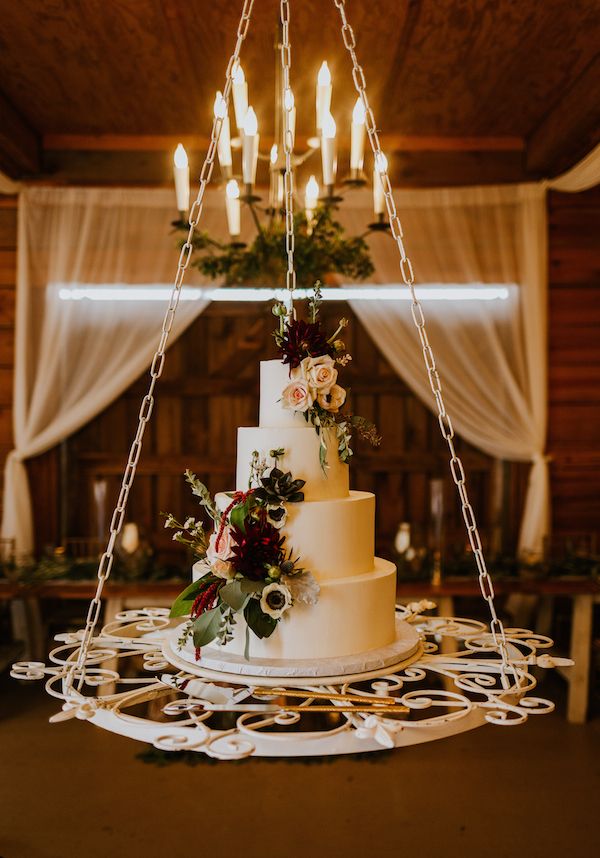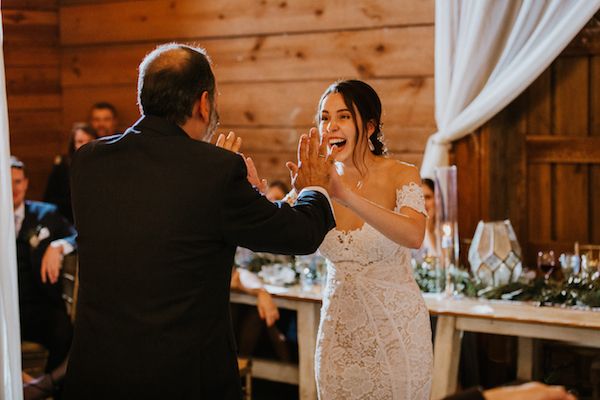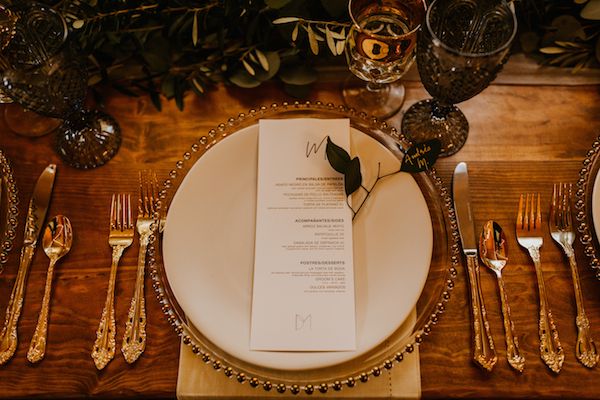 "During the reception, we did what Venezuelans call Hora Loca (or crazy hour). It's supposed to just be one hour during the party, but we chose to do it for the full dancing time."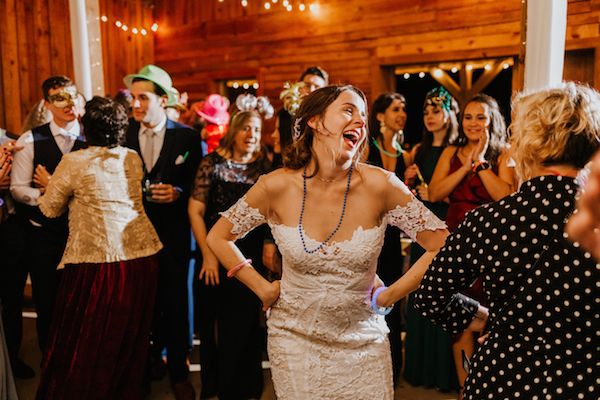 "Essentially, you play really exciting party/dance music (mostly latin) and hand out masks, glow sticks, funny hats, feather boas, beads, you name it. It ends up looking like a big carnival or mardi gras party. Everyone dances like crazy and lets loose."